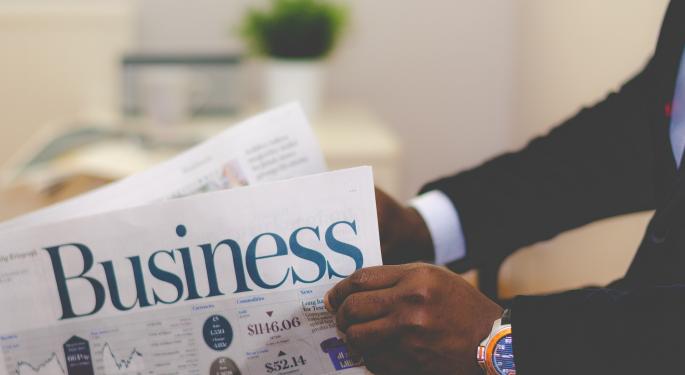 Gannett Co Inc GCI 0.39% shares have suffered a sharp drop of over 50 percent since the company made its unsolicited bid on the formerly-known-as Tribune Publishing for $12.25 a share on April 25.
However, the stock recovered after Gannett announced that it was terminating its discussions with tronc Inc TRNC 19.29%. On the other hand, tronc shares plunged about 20 percent Tuesday.
Below is a brief timeline of the events that have unfolded up to this point:
April 25: Gannett offered to buy the then Tribune for $12.25 a share in cash. Tribune stock jumped about 60 percent.
May 3: Oaktree wanted higher price from Gannett.
May 5: Tribune rejects Gannett's offer.
May 16: Gannett sweetens offer price to $15.00.
May 23: Tribune rejects increased offer again.
May 23: Oaktree Capital Management wants independent committee to evaluate and respond.
June 1: Tribune says Gannett had yet to offer compelling price.
June 2: Bloomberg reports Gannett is considering dropping the bid for Tribune.
June 6: CNBC Now tweeted that Gannett is not ready to give up its bid.
October 4: Talks of Gannett and tronc nearing final details on agreement.
October 25: Gannett–tronc might not be disclosing any news on agreement.
October 28: Gannett remains in advanced negotiations with tronc on possible acquisition.
November 1: Gannett terminates negotiations.
Stock Movements
Gannett is down over 51 percent year-to-date, down over 53 percent over the past six months, down over 32 percent in the last month and up 0.39 percent on Tuesday. Gannett was last seen trading at $7.80.
Tronc is up roughly 5 percent year-to-date, but down 14 percent over the past six months, down 42 percent over the last month and down 19.20 percent Tuesday at time of writing. The last trading price was seen at $9.71.
© 2016 Benzinga.com. Benzinga does not provide investment advice. All rights reserved.