Thought so.
Who uses Edge browser? One of Microsoft's (MSFT) goal for giving Windows 10 away free to users is getting some market share back in the browser space. Unfortunately, Google's (GOOGL) Chrome browser wins. Firefox is second and Opera browser is still trying to come back.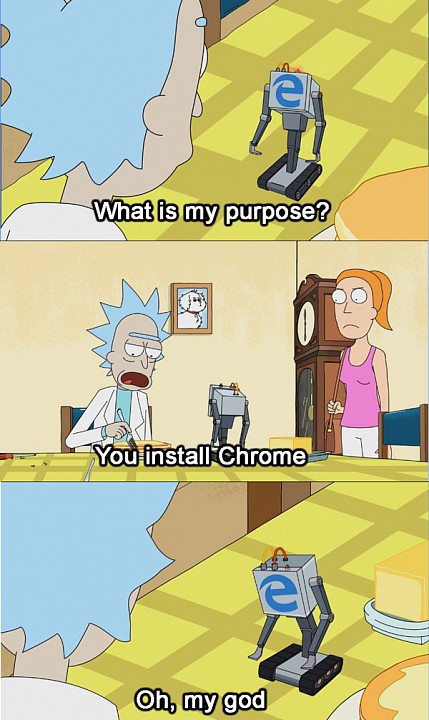 Source: imgur user andrewdotlee
Investors will overlook Microsoft's place in the mobile market, for now now. The company's core products, which include Azure and Office365, will continue growing. Enterprises buying Microsoft's server products - Exchange, Office, Windows Server - will pay the premium and keep Microsoft growing.
At a 32x P/FCF the stock is not for this group of value investors. Let growth investors buy the stock at these levels.