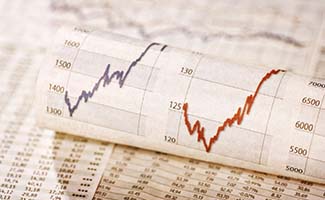 Gilead Sciences Inc.
is scheduled to report second-quarter 2016 results on Jul 25, after the market closes . Last quarter, the company had missed expectations with a negative earnings surprise of 1.65%.
Gilead otherwise has an impressive track record, with earnings. The company's earnings surpassed expectations in three of the last four quarters, with an average positive surprise of 6.39%. Will this biotech major be able to beat estimates this time? Let's see how things are shaping up for this announcement.
Factors Likely to Impact Q2 Results
In the first quarter of 2016, Gilead's hepatitis C virus (HCV) franchise, consisting of blockbuster drugs Sovaldi and Harvoni, registered both sequential (12.2%) and year-over-year (5.6%) decline. The year-over-year decline was mainly due to lower sales of Harvoni in the U.S. (down 53.3% year over year to $1.4 billion), reflecting lower patient starts and the full-quarter impact of higher commercial rebates, which were entered into during the first quarter of 2015.
The sequential decline was primarily due to lower revenues in the U.S. and Japan. However, Sovaldi had recorded growth in the first quarter of 2016. Performance of the HCV franchise was also disappointing in Europe.
Nevertheless, Gilead noted on the first-quarter call that there was an uptick in new patients in the first quarter of 2016 and the company expects new patient starts to remain consistent through 2016. The company expects its HCV business to remain strong and sustainable.
Good news came in for the HCV franchise during second-quarter 2016. Gilead was successful in its efforts to expand its HCV franchise. Late last month, the company gained FDA approval for Epclusa, the first all-oral, pan-genotypic, single-tablet regimen for the treatment of adults with...
More