Trump has criticized Apple's outsourced Chinese manufacturing
Republican leaders now say border tax is unlikely this year
Apple Inc. likes to say it supports 2 million U.S. jobs. Plans by the company's main manufacturing partner for a $10 billion factory in Wisconsin will add at least 10,000 more, helping Apple fend off the threat of import tariffs on its most important product, the iPhone.
President Donald Trump and Foxconn Technology Group Chairman Terry Gou said in a White House press conference on Wednesday that the factory will initially employ about 3,000 people, before expanding to as many as 13,000. It's being built in House Speaker Paul Ryan's home electoral district.
The factory will make LCD display panels for televisions and computer screens that are unlikely to carry the Apple logo. However, the investment may discourage lawmakers from introducing import taxes on products Foxconn does make for Apple, such as the iPhone, which are harder to assemble in the U.S. Republican leaders, including Ryan, said in a statement on Thursday that a border tax on imports is now unlikely to be part of any legislation this year.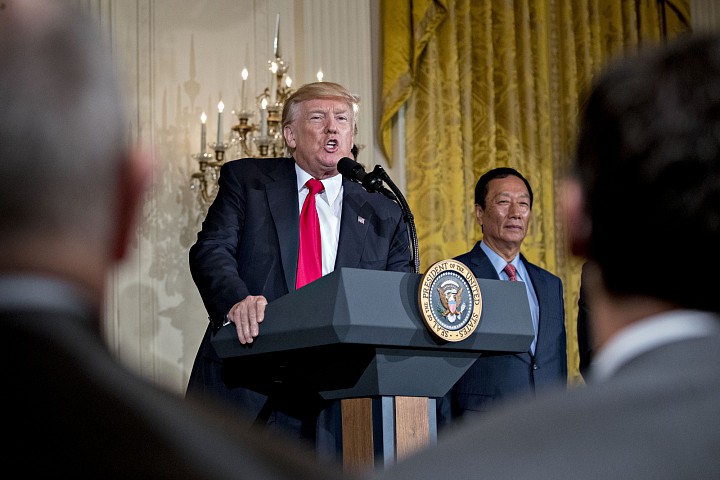 "Foxconn is doing its best to try to head off a trade war and they're obviously being quite strategic in terms of making their investment in house speaker Ryan's home district and thereby trying to gain goodwill," said Mark Wu, an assistant professor at Harvard...
More