Starbucks' EBIT margins are expected to grow to 20.6% despite investment being elevated at present.
Hitting $0.49 EPS on revenues of $5.34 billion would be good for Starbucks as its new loyalty program is expected to be disruptive.
Usage of the mobile app is growing by leaps and bounds and will continue to increase repeat business going forward.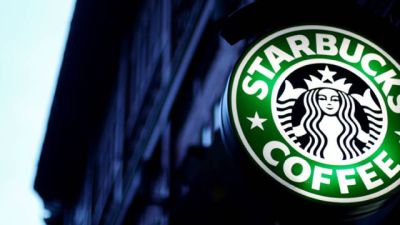 Starbucks Corporation (NSDQ:SBUX) will announce its fiscal third-quarter earnings after the market close on the 21st of this month and investors will be tuning in with interest. Why? Well, in the previous quarter, Starbucks reported revenues of $4.99 billion which although was almost a 10% increase over Q2-2016 came in lower than what was initially projected. As a result, Starbucks Corporation share price still hasn't recovered to the $61+ levels set in April.
Furthermore, the share price suffered because Starbucks gave worrying guidance over the near term, stating that the newly structured loyalty program may affect its numbers to some extent. However, the lower this stock goes in the face of rising earnings, the more you are going to see smart money buy into the stock. Analysts are predicting earnings per share of $0.49 on revenues of $5.34 billion in fiscal Q3 which is a full $0.08 higher in EPS and $460 million more in top line revenues. Even if Starbucks misses estimates by a small margin (and guidance is not overhauled), I still like this stock from the long end for a number of reasons.
Firstly, although the company is stating that same store sales will come under pressure in Q3 due to restructuring of the loyalty program, EBIT margins are expected...
More