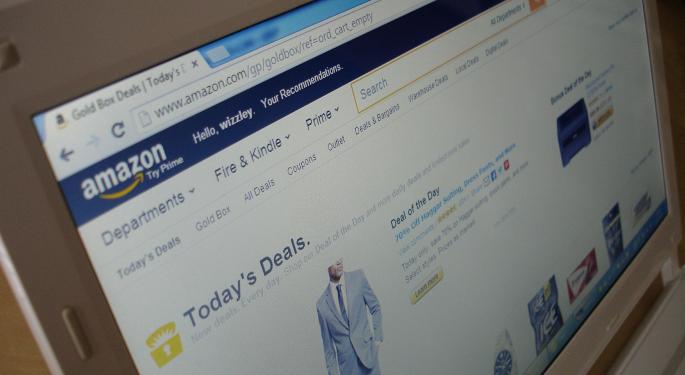 Alphabet Inc GOOG 0.95% and its YouTube property are about to see heavy competition from a fellow technology behemoth.
According to Bloomberg, Amazon.com, Inc. AMZN 2.58% will soon allow its users to upload videos to its platform and share in advertising revenue.
Amazon already controls an online video streaming platform through its Prime platform. However, a new streaming video site would allow consumers the flexibility to watch what they want without an upfront fee.
Amazon views video as an attractive method to attract clients to its platform, especially at a time when the "cord cutting" trend continues to gather momentum.
Bloomberg noted Amazon is likely to follow a strategy it used to boost its inventory of digital books through the Kindle Direct Publishing initiative. This allows authors to bypass traditional publishers and reach customers directly by selling their own e-books.
Bloomberg added that video producers can either sell or rent their videos to all Amazon customers in an advertising-supported format. Another option includes providing videos to Amazon Prime members and receive a royalty based on how many times the video is viewed.
Finally, Amazon already has a list of partners that are prepared to post videos to its platform. For example, HowStuffWorks is a regular poster to YouTube's platform and boasts more than 450,000 followers to its channels.
© 2016 Benzinga.com. Benzinga does not provide investment advice. All rights reserved.