DAX GOING DOWN THE DRAIN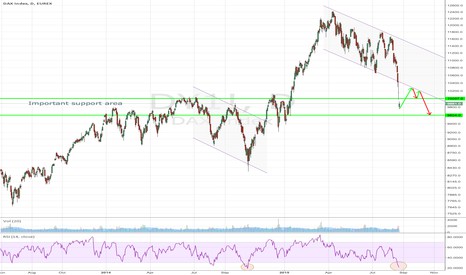 The current drop is too much too fast, although there might be some fundamental issues in the background. We had a similar setup 2011 where DAX dropped very fast in a single month. From a technical perspective, I'm neutral at the moment, i.e. too much of a risk to further short right now, but also front running going long at this stage.

Expect rebound but more action on the downside in the near future.