What a difference a week makes.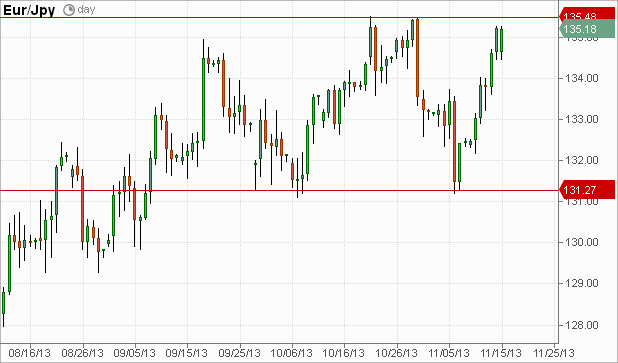 The EUR/JPY was knocking on important support a week ago in the wake of the surprise interest rate cut by the ECB, but in a classic "sell the rumor, but the news" it has been nothing but up since then, and the pair is now 400 pips off those lows, and knocking on the door of important resistance near 135.45.
Is this rally sustainable? I have been quite impressed with the GBP/JPY, as it has broken to new multi-year highs, so the question is will the EUR/JPY follow suit? The general trend seems to be JPY weakness as the Nikkei 225 has followed the lead of the S&P500 and has pushed higher. If the risk rally continues through the end of the year, then the EUR/JPY has as good a chance of pushing through this important resistance.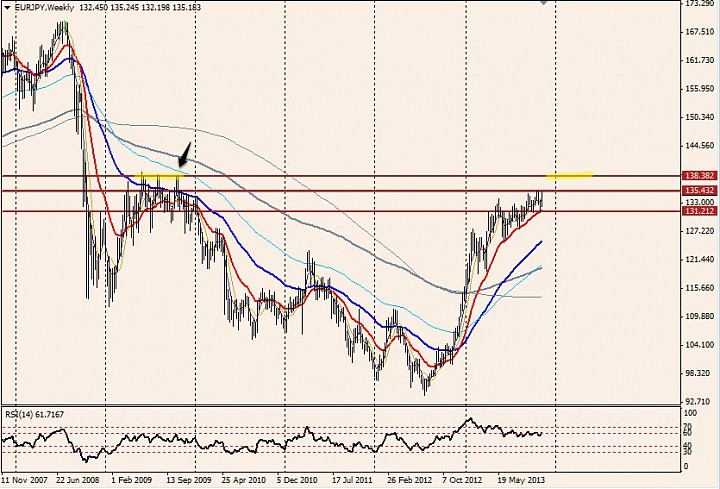 Lets have a look at a weekly chart for some possible upside targets if the EUR/JPY does manage to break the 135.45 level. As we can see, the next key resistance comes in at 138.40, which were the highs set throughout 2009. That would be my upside target if we have a successful break-out.