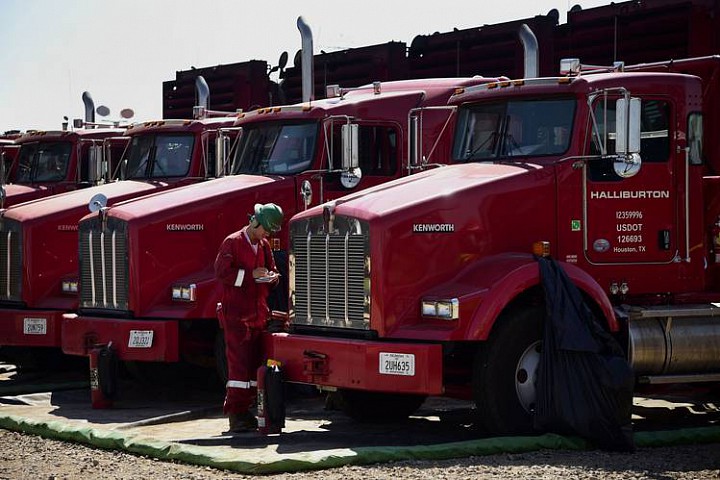 Talks between Carlyle and the companies are far along, though not yet exclusive, people familiar with the matter said. The talks mark a shift for Halliburton and Baker Hughes, which for months have been focused on reaching a deal to sell the assets to General Electric Co. GE 0.03 %
GE and the energy companies have had problems agreeing on a price for the assets, some of the people said. GE is still in the mix, they added. Carlyle's specialty, though, is creating stand-alone businesses from castoff units of larger companies.
The need for Baker Hughes and Halliburton to strike a divestiture deal took on increased urgency last week when the Justice Department filed an antitrust lawsuit challenging their $35 billion proposed deal, arguing it would threaten higher prices and reduce innovation in the oilfield-services industry. The two sides agreed to the deal in November 2014.
As always, the talks with Carlyle could fall apart before an agreement is reached, and even if there is one, there is no guarantee the government won't stand in the way.
Last week, Justice Department antitrust chief Bill Baer said, "There's no fix to this transaction." He also said the gap between the two sides was "a chasm" and that settlement talks were never...
More