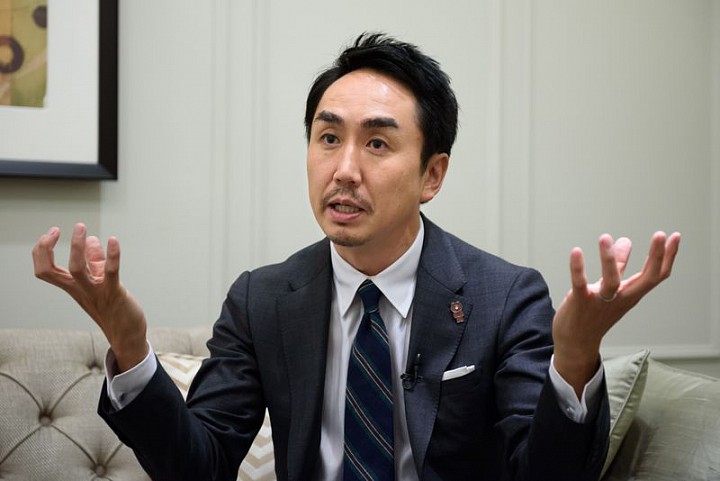 The company has designated a team to review potential targets
Mobile messaging service aims to complete a 'smart portal'
Line Corp. plans to use part of the $1.3 billion it garnered from last month's initial public offering to bankroll acquisitions of content and technology, transforming its messaging service into a one-stop shop for Asian social media users.
Japan's most popular messaging service is gunning for companies in areas ranging from artificial intelligence chatbots and advertising to video streaming and games, including those with augmented reality features, Chief Executive Officer Takeshi Idezawa said in an interview.
The Tokyo-based company has assembled a dedicated team to scope out and review possible targets across the globe. The idea is to build Line into a "smart portal," supplementing its mainstay features of chatting, stickers and games with commercial services such as food delivery, job searches and travel reservations in main markets.
"We are very open-minded about the size and geography" of potential acquisitions, Idezawa said. "What's important is that they are the right fit." Both the business and the talent that comes with it are important criteria, he said.
Messaging services globally have become prime mobile destinations as they incorporate functions beyond simple chatting, such as media streaming and online shopping. Apps like Line and Facebook Inc.'s Messenger will evolve into "virtual agents" that provide services well beyond communication in three...
More