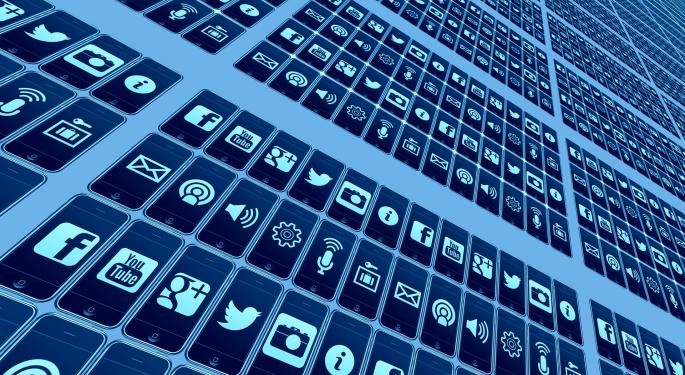 For the second straight quarter, the market was not impressed by Netflix, Inc. NFLX 2.06%'s subscriber growth numbers and the stock sold off by more than 12 percent. Netflix is now more than 37 percent down from its all-time highs, but has the decline made it a value compared to its FANG rivals Facebook Inc FB 0.54%, Apple Inc. AAPL 0.1% and Alphabet Inc GOOGL 0.88%? Here's a look at the numbers.
The PEG ratio is an indication of how much value the market is giving to a company's earnings when growth is factored in. This is how the FANG stocks stack up in terms of five-year projected PEG:
Facebook: 0.9
Apple: 1.3
Alphabet: 1.3
Netflix: 9.2
Clearly, based simply on income and growth, Netflix's stock is far from cheap.
Related Link: Think The Market Is Overvalued? These 7 Stocks Beg To Differ
Another common valuation metric used to evaluate stocks is the price-to-free-cash-flow ratio, or P/FCF. Free cash flow is the cash that a company generates after capital expenditures are subtracted out.
Apple: 12.6
Alphabet: 29.1
Facebook: 51.4
Netflix: N/A
Netflix is the only FANG company that hasn't generated positive cash flow over the past four quarters, another bad sign.
Finally, profit margin is a metric that is often used to assess the efficiency of a business and the growth potential of a stock. Profit margins are the percentage of each dollar in revenue that ends up as net income for a company.
Facebook: 23.7 percent
Apple: 22.2 percent
Alphabet: 21.8 percent
Netflix: 1.7 percent
Once again, Netflix is the low man on the totem pole.
It's been a tough fall for Netflix shareholders so far in 2016 after the stock was the top performer in the entire S&P 500 in 2015. However, in order for Netflix shares to change their trajectory, the company is going to have to deliver better subscriber growth numbers and/or find ways to improve the metrics above.
Disclosure: the author holds no position in the stocks mentioned.
Did you like this article? Could it have been improved? Please email feedback@benzinga.com with the story link to let us know!
© 2016 Benzinga.com. Benzinga does not provide investment advice. All rights reserved.