Here are five things you must know for Friday, Nov. 10:
1. -- Stock futures were lower again on Friday, setting up for another retreat from all-time highs set earlier in the week.
The Dow broke a five-day streak of records on Thursday, Nov. 9, following reports the Senate may delay a corporate tax cut that rocked Wall Street.
Markets were lower on Friday after President Donald Trump and his counterpart in China, Xi Jinping, set out vastly different trade ambitions during a summit of Asian leaders in Vietnam Friday. This suggested the two may not be as close in terms of broader economic ambitions as this week's state visit in Beijing would suggest.
Speaking at the Asia-Pacific Economic Cooperation (APEC) conference in Danang, Trump vowed to make bi-lateral deals based on "fair and reciprocal" trade agreements while Xi stressed that the tide of globalization was "irreversible" and urged the creation of an open Asia-Pacific economic bloc to facilitate regional and global commerce.
The economic calendar in the U.S. on Friday includes a preliminary reading on consumer sentiment for November at 10 a.m., and a weekly reading on drilling-rig activity from Baker Hughes at its regular time at 1 p.m.
If you'd like to receive the free "5 Things You Must Know" newsletter, please register here.
2. -- Walt Disney Co. (DIS - Get Report) was slightly higher in premarket trading even after falling short of earnings and sales estimates over its fiscal fourth quarter.
The world's largest entertainment company earned an adjusted $1.07 a share on revenue of $12.78 billion. Analysts surveyed by FactSet anticipated earnings of $1.15 a share on revenue of $13.3 billion.
Sales over the three months to September fell by 2.7%, a surprise to analysts looking for a 1.2% increase.
Sales in its media networks unit, which accounts for 43% of total revenue, fell by 3% over the recent quarter, while profits dropped by 12%. That unit has been under the hammer on falling paid subscriber numbers, higher programming costs, lower advertising sales, and an underperforming ESPN.
Parks and resorts revenue climbed 6% from the same quarter a year earlier, studio entertainment tumbled 21%, and consumer products and interactive media sales slid 6%.
CEO Bob Iger had positive spin, though. In a statement, Iger said, "No other entertainment company is better equipped to navigate the ever-evolving media landscape, thanks to our unparalleled collection of brands and franchises and our ability to leverage IP across our entire company."
Iger also announced that Disney would release a fourth "Star Wars" trilogy in addition to a "Star Wars" TV live action series. Director Rian Johnson has been hired to work on new "Star Wars" film for 2020 and beyond, while a live-action series will run on the Disney-branded streaming service scheduled to launch in 2019.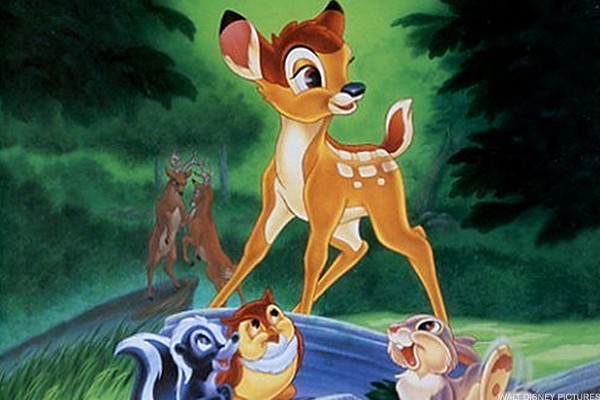 3. -- Nordstrom Inc. (JWN - Get Report) beat earnings and sales estimates over its third quarter, a positive result in an otherwise tough retail environment. The department store chain earned 71 cents a share, 7 cents higher than expected. Revenue rose by 2.5% to $3.63 billion and beat by $40 million.
However, shares were lower in premarket trading after the retailer reported a 0.9% drop in comparable sales for its October-ended quarter. For its full-price merchandise, the company posted a decline of 1.9% in comp sales. Nordstrom said it lost around $20 million in sales from a series of hurricanes that battered the south and southeast in late August and early September.
J.C. Penney Co. Inc. (JCP - Get Report) will report earnings before the bell Friday.
4. -- Nvidia (NVDA - Get Report) gained in premarket trading on Friday after the chipmaker reported stronger-than-expected third-quarter financial results.
Adjusted earnings of $1.33 a share soared past estimates of 95 cents. Revenue rocketed 32% higher to $2.64 billion, coming in ahead of analysts' targets of $2.37 billion.
Nvidia's gaming revenue grew 25% year-over-year to $1.56 billion, making up the biggest portion of the company's top line. Data center chips were the biggest gainers, increasing 109% to $500 million.
For its fourth quarter, Nvidia anticipates sales of $2.65 billion, plus or minus two percent, ahead of Wall Street's consensus of $2.44 billion.
Nvidia is a holding in Jim Cramer's Action Alerts PLUS Charitable Trust Portfolio . Want to be alerted before Cramer buys or sells NVDA? Learn more now.
5. -- It's looking more difficult for the Republicans in the House and Senate to marry their two visions on taxes after the details for both showed differences in the approach to certain key components.
The Senate's bill, released on Thursday, proposes holding the number of tax brackets at seven, but doing away with the state and local tax deductions. Those deductions allowed individuals in highly-taxed states and districts to deduct those taxes from their federal income and property tax bill. The House had compromised with a deduction of up to $10,000 for state and local property taxes, but no deductions on income tax.
The House's tax bill proposed reducing the number of income brackets to four from seven. A top rate of 35% would apply to the highest earners making up to $1 million. However, a top rate of 39.6% would remain for those with income of more than $1 million.
Most critically for Wall Street, the Senate's plan proposes cutting the corporate tax rate to 20% permanently, but delaying that change until 2019. The House GOP and Trump administration pushed for the tax cut to be implemented immediately.
The House Ways and Means Committee passed its Tax Cut and Jobs Act bill on Thursday afternoon, pushing the legislation toward a vote in the House next week. The bill passed by a vote of 24 to 16 after Committee Chairman Kevin Brady made revisions on Thursday in efforts to generate broader support and lower the original's increase in the deficit.
More