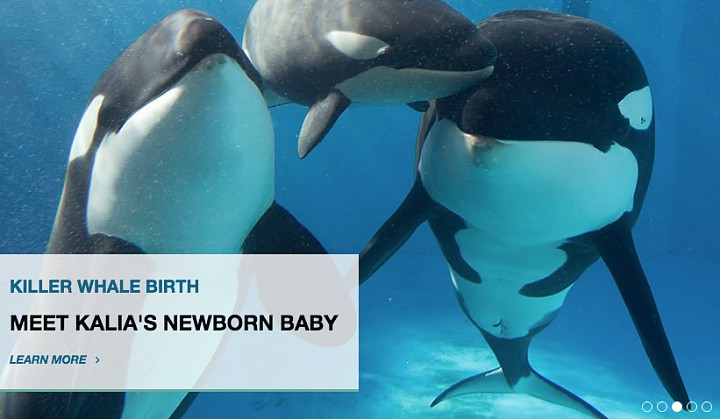 SeaWorld Entertainment (NYSE: SEAS) saw some pretty disappointing numbers recently in an earnings report for the second financial quarter. With park attendance, profits and revenue all dropping, the company is grasping at straws to keep visitors coming to the locations and shareholders happy.
The company cited a few reasons why the numbers dipped so far south, including the weather in Texas and the early arrival of Easter, according to USA Today. The company further cited "brand challenges" in California.
Attendance was down 2%, profits down 85% and revenue down 3% year-over-year, despite specialty discounts, promotions and marketing campaigns, USA Today reported. The company's newest CEO, Joel Manby, however, maintains the company remains on track to hit its target profits for the fiscal year.
"Thus far we are very pleased with the feedback we have received," Manby said on the conference call, according to USA Today. "Our ads and testimonials are resonating well with our guests."
Recently, SeaWorld launched a giant marketing campaign to combat backlash following the release of 2013 documentary "Blackfish," which painted the company in a horrible light. Manby further stated that customers of SeaWorld are responding positively to the counter campaign.
Excuses, excuses.
While the Blackfish documentary clearly had an agenda, and, in turn, achieved it for the most part, SeaWorld's attempt to be honest with the public after the film is not necessarily as effective as it potentially could be.
When a case like this erupts, something that could (and is starting to be) the downfall of a company, the key to making a turnaround is total transparency. SeaWorld is attempting this with its "Ask SeaWorld" campaign, however, it's not rising to the occasion.
In order to regain the trust of the public and raise their numbers, the company should fund their own Blackfish, complete with supervision from independent parties, and show the public what is actually going on.
It's time to step up to the plate, SeaWorld.
For more business and financial news, click here.
*This is editorial content and expresses the opinion of the author.