It can be nerve-wracking to invest in high-growth stocks. After all, if there are any signs that their growth is slowing, the market tends to punish such stocks with stunning ferocity, often erasing any gains in short order.
At the same time, it goes without saying that investing in high-growth stocks can be exceedingly rewarding. But where can you find the best high-growth stocks our market has to offer?
We asked three top Motley Fool investors that question. Read on to learn why they think Silicon Labs (NASDAQ: SLAB) , NIC Inc. (NASDAQ: EGOV) , and Alarm.com (NASDAQ: ALRM) fit the bill.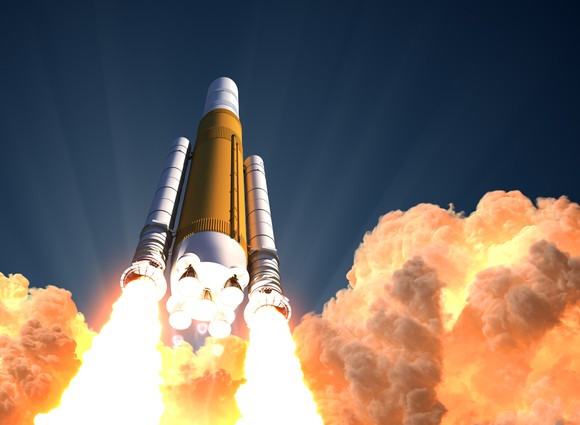 High growth in disguise... for now
Steve Symington (Silicon Labs): Silicon Laboratories' growth doesn't look all that impressive at first glance. After all, the fabless semiconductor specialist's revenue last quarter climbed a modest 8.7% year over year to just over $190 million. But if you look closer, one key segment should be the key to accelerated gains in the coming years.
More specifically, note Silicon Labs' Internet of Things (IoT) revenue skyrocketed 27% year over year last quarter to $98 million, and comprised more than half of total sales for the first time in company history. To be fair, Silicon Labs' Infrastructure segment revenue also climbed 7% to $38 million. But holding back its overall growth were declines of 4% in broadcast revenue to $37 million, and a 10% drop in access business revenue to $17 million.
It should come as no surprise, then, that Silicon Labs has gone to great lengths in recent years to foster its faster-growing IoT segment through both organic investments and strategic acquisitions.
"Our strategy is coming together as we focus on core strategic growth drivers and capture share in target markets," elaborated Silicon Labs' CEO Tyson Tuttle.
Over the long term as Silicon Labs' Internet of Things solutions continue to gain ground, the pace of IoT growth relative to its other...
More