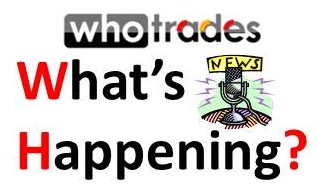 There is no S&P500 Earnings Release on Monday. Please stay tuned for the update next week.
Important Data Releases:
Labor Department won't release Jobs Report today due to government shutdown. There is no important data release on the weekend.
On Monday:
Canada:
8:30AM EST Statistics Canada will release Building Permits m/m, which measures change in the total value of new building permits issued.
New Zealand:
5:00PM EST New Zealand Institute of Economic Research (NZIER) will release NZIER Business Confidence, which measures the level of a diffusion index based on surveyed manufacturers, builders, wholesalers, retailers, and service providers.