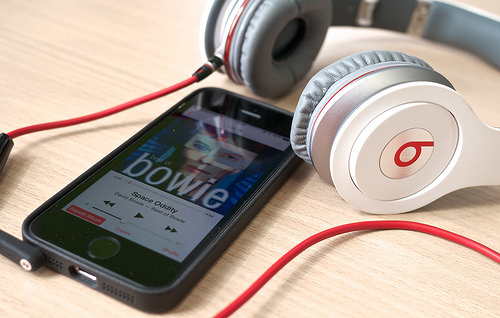 Technology giant has been mum about their Apple Music (NASDAQ: APPL) streaming subscribers, with the only figure emerging since its launch at the beginning of the summer being "millions and millions." However, the company has finally broke it silence.
According to TechCrunch, Apple Music currently has 11 million subscribers, which may seem like a large number for only being available for a little more than one month. However, these subscribers are all free.
Apple offers new subscribers to the service three full free months of service, with the anticipation that they will like the service and turn into paying customers. Unlike rival Spotify, Apple does not offer a free, advertisement-based tier, Tech Crunch reported.
Currently, Spotify is Apple's largest competitor, with 55 million unpaid subscribers as 22 million paid.
Apple has a long way to climb in terms of subscribers, particularly because its streaming platform does not have an unpaid option. Spotify has the upper hand here, allowing users to try the services for a longer period of time, in the hopes they will eventually sign up.
For more business and financial news, click here.
*This is editorial content and expresses the opinion of the author.