Information Technology - Internet Software & Software | Reports August 3rd, AMC.
The Estimize consensus calls for EPS of -$0.01, one cent higher than the Wall Street consensus and a decrease of 300% YoY. Currently, the Estimize community is looking for sales of $206.48M, which is roughly inline with the Street ($205.15M). Check out the Estimize website to see our predictions for Local Advertising Revenue and Local Advertising Accounts.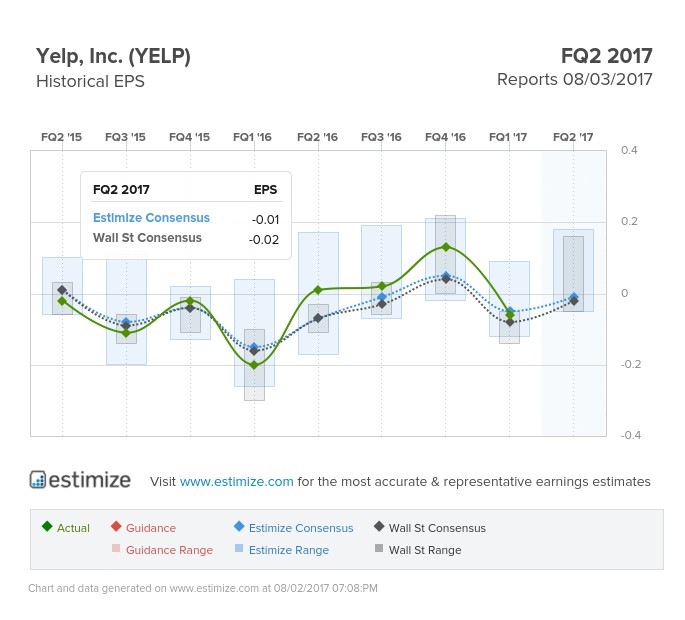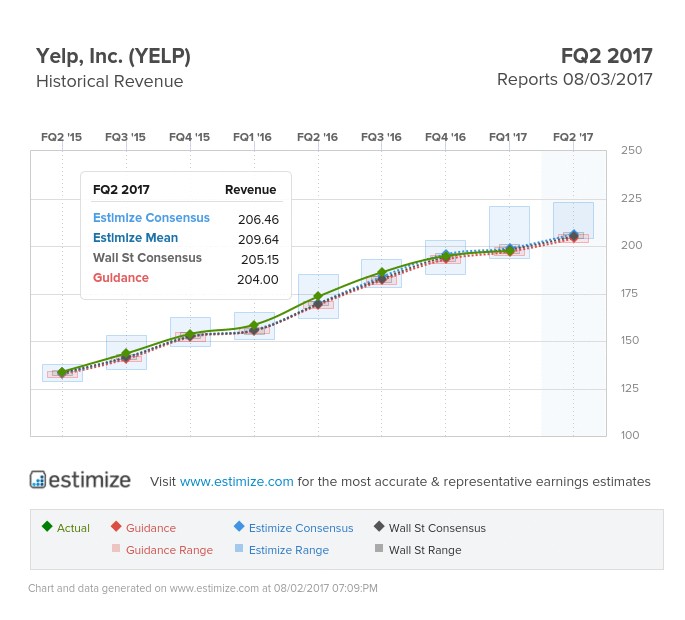 Yelp has been posting increasing revenue since quarter two of 2015 and looks to continue this streak. However, this streak has been trending with smaller and smaller revenue increases...
More