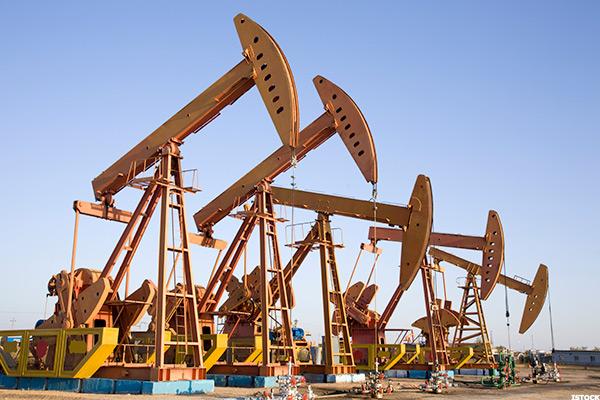 NEW YORK (TheStreet) --Shares of Whiting Petroleum (WLL) are rising by 4.43% to $12.26 on Monday morning, as some energy and related stocks get a boost from the rally in the price of oil.
The price of the commodity is trading in the green as global stocks jump on the increasing expectation that the U.K. will remain in the European Union after this week's referendum.
Crude oil (WTI) is higher by 1.75% to $48.82 per barrel and Brent crude is gaining by 1.79% to $50.05 per barrel.
Whiting Petroleum is a Denver-based independent oil and gas company that is focused on development, production, acquisition and exploration activities in the U.S.' Rocky Mountain and Permian Basin regions.
Polls released over the weekend show that the U.K. is more likely...
More