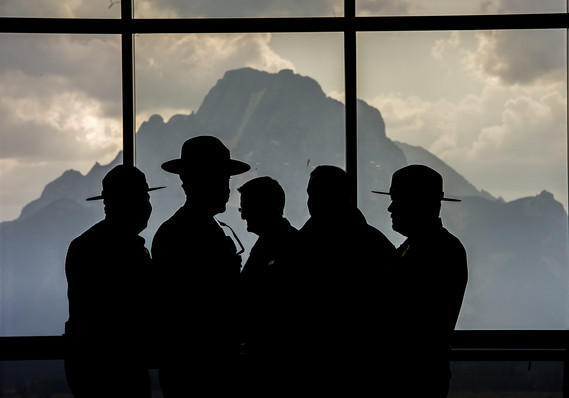 An old editor at MarketWatch once called the Federal Reserve's Jackson Hole summer retreat a "goat rodeo."
Having never attended such an event, I instead liken it to the Pro Bowl of economics, with media tents like you see at the Super Bowl media day.
Some 100 economists and Fed officials — each one able to fill a room if they gave a speech in New York or Washington — attend the two-day event. A handful of reporters are invited into the closed-door discussions, while others linger in the lodge's beautiful lobby.
The meeting starts on Friday morning and ends on Saturday after lunch. There is an opening dinner on Thursday night.
In the old days, Fed officials rarely, if ever, spoke on the record at the conference. But over time, it has evolved into a bit of a media circus. The three cable business news outlets — CNBC, Bloomberg Television and Fox Business Network — now set up tents side-by-side, and Fed officials and economists move among them like the Denver Broncos and Carolina Panthers players did last...
More