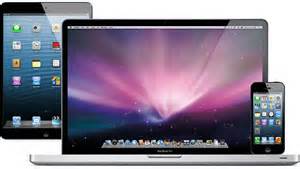 Apple's television ambitions are ambiguous at best. Apple has been notoriously dodgy about what exactly it wants to accomplish in television. It wasn't long ago that Apple was rumored to be developing its own television, but that never materialized. Instead, the Apple TV remains Apple's only venture into the world of TV, although that may finally change.
According to the Wall Street Journal, Apple is in talks to launch its own online television service. In a similar move as Dish launching its Sling TV offering, Apple is reportedly going to launch its own streaming option. Apple's service would include a collection of channels such as ABC, CBS (CBS), and Fox, and would be available across all Apple devices. The package will reportedly cost $30-$40 per month.
The implications of this are difficult to foresee. On the one hand, Apple can tap into the growing universe of 'cord-cutters', or those customers who ditched their expensive cable packages for streaming-only options. This could potentially open up a new group of customers for Apple to bring into its massive ecosystem, which could then boost Apple's hardware sales even more.
However, Apple's rumored service is still missing some vital pieces that may keep customers from ditching their cable providers. First, NBC is reportedly not taking part in Apple's service. This makes sense, since NBC is owned by Comcast (CMCSA), and Comcast clearly wants to keep as many customers paying for high-priced bundle packages as possible. In addition, it's unclear if Apple will offer DVR. As a result, while this is a promising development, it's not quite a game-changer just yet.