As the Asian session moves towards mid-day, we see another big knock to markets across the board.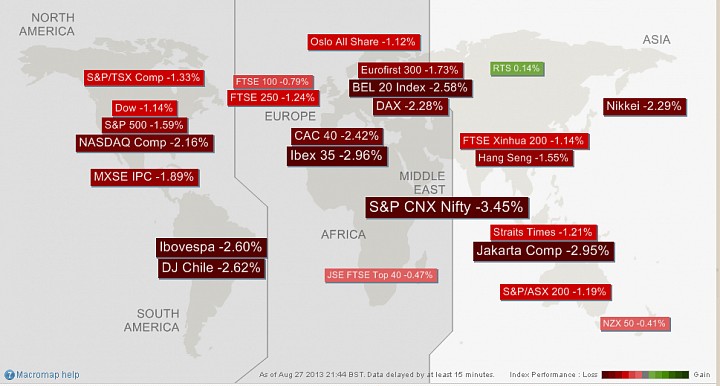 Nikkei down 2.29%
Hang Send down1.55%

Jakarta off 2.95%
India Nifty 50 down 3.45%
Australia ASX 200 down 1.20%.
Will this further drop in equity indexes give more fuel for safe-haven seeking behavior and further gains for safety currencies like the JPY and CHF? Or is the major wave of selling on account of Syria news now priced in?
- Nick