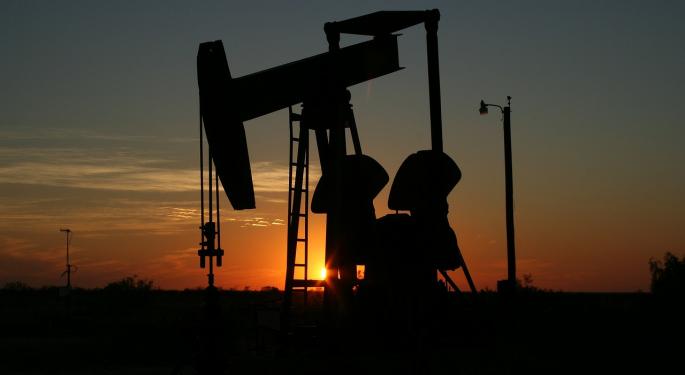 Citi issued a preview of oil services and equipment companies including Schlumberger Limited. SLB 0.97%, Baker Hughes Incorporated BHI 1.22%, Halliburton Company HAL 1.78% and Weatherford International Plc WFT 0.68%.
"In the U.S., we believe the bottom is in the rear view mirror given the rise in rig count over the past month (+26). Commentary regarding the pace of recovery is now key especially given the recent pullback in crude prices and consensus expectations for more than another 50 rigs to be added by year end," analyst Scott Gruber wrote in a note.
Internationally, Gruber said the third quarter appears potentially lower than the second quarter given exit activity levels and continued contract roll, although the sequential decline should be modest.
In addition, the analyst noted the active rig count in Latin America fell 18 percent sequentially in the second quarter.
"All will be impacted but this appears better digested for SLB and HAL than BHI," Gruber elaborated.
Gruber cut Baker Hughes' second quarter EPS estimate to -$0.68 from -$0.65 (versus consensus at -$0.59). In addition, the company forecasts little benefit in the second quarter from its cost cutting initiative. The analyst has a Buy rating on the stock, but cut the price target by $2 to $52.
The analyst also cut Halliburton's second quarter EPS view to -$0.19 from -$0.15 (versus consensus at -$0.18). The analyst, who has a Buy rating on the stock, raised the price target by $3 to $52.
For the Buy-rated Schlumberger, Gruber sees second quarter EPS of $0.21 versus consensus at $0.22. The analyst has a price target of $89.
Meanwhile, Gruber raised Weatherford's second quarter EPS estimate to -$0.28 from -$0.31 due to a larger tax benefit. The analyst forecast EBITDA of $47 million, excluding $50 million associated with the Zubair settlement that will aid covenant EBITDA. Gruber has a Buy rating and $8 price target on the stock.
"For National-Oilwell Varco, Inc. NOV 1.88%, we're at -34c v consensus at -32c but we forecast 2H EBITDA of just $11 mm (including 4q near zero) v. consensus at $96 mm. Thus we believe management guidance will drive negative revisions," Gruber noted.
Date
Firm
Action
From
To
Jul 2016
Citigroup
Maintains
Buy
Jul 2016
Jefferies
Upgrades
Underperform
Hold
May 2016
Citigroup
Maintains
Buy
© 2016 Benzinga.com. Benzinga does not provide investment advice. All rights reserved.