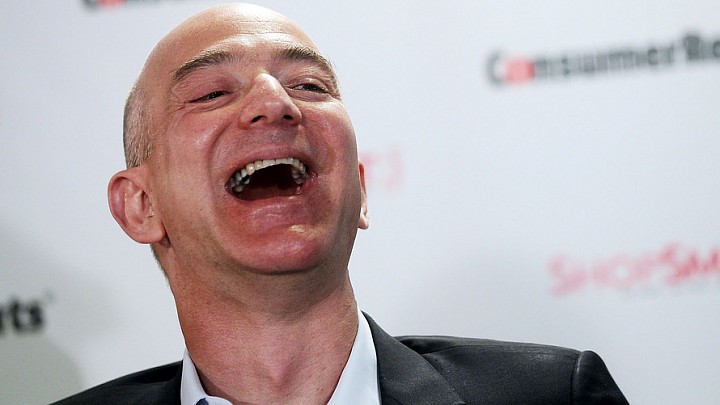 Jeff Bezos was the richest person in the world... for half a day. The Amazon founder's net worth soared to $91 billion Thursday morning, but an afternoon pullback in Amazon stock meant he ended the day at $88.5 billion (and back below Bill Gates).
Is it just a matter of time before he retakes the top spot? Judging by the size of the empire he's amassed on his way to the top of the billionaires list, that could be a fair guess.
Bezos's empire encompasses not just e-commerce, but also news organizations, robotics companies and coupon sites. Oh, and ever heard of Google, Airbnb or Uber? Bezos is an investor in those companies, too.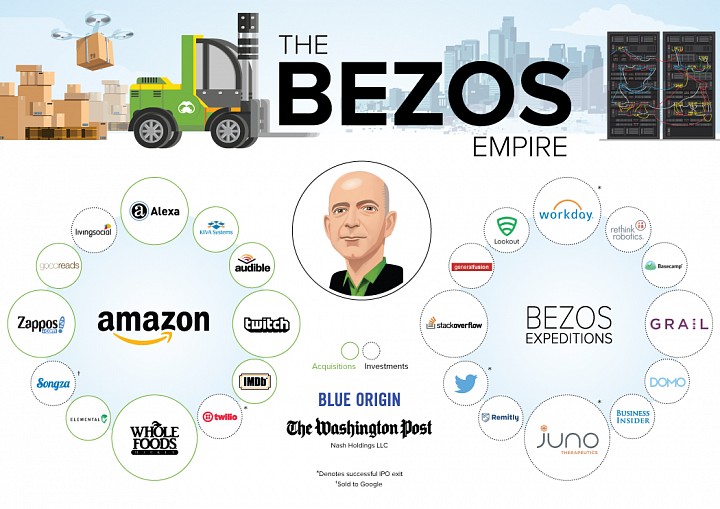 Bezos has made the acquisitions through a variety of vehicles. Amazon AMZN, -0.65% has made its own acquisitions, including the recent...
More