Toyota Motor Corp. (7203), one of Tesla Motors Inc.'s (TSLA) top shareholders, sold some of its stake in the electric-car maker as sales of their jointly developed plug-in SUV wind down.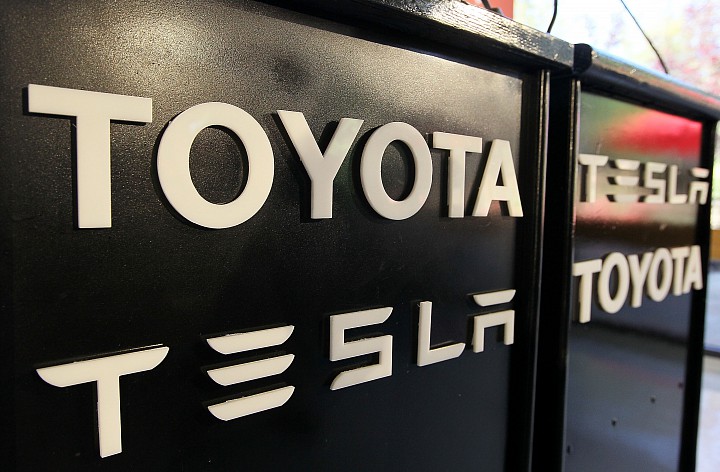 Toyota spokeswoman Kayo Doi confirmed the sale while declining to provide details about the size or timing. The Nikkei newspaper reported the sale earlier today.
"We have a good relationship with Tesla, and will evaluate the feasibility of working together on future projects," Doi said today in an e-mail.
Toyota and Tesla are nearing the end of sales of the jointly developed RAV4 electric sport utility vehicle after delivering about 2,500 units over more than two years. The two companies are now taking separate paths, with Tesla working to bring the plug-in Model X crossover and a cheaper Model 3 sedan to market. Toyota is preparing to sell its first fuel-cell vehicle, a technology that Tesla's billionaire co-founder Elon Musk has ridiculed.
The disclosure by Toyota follows Daimler AG's sale of its entire stake in Tesla. The maker of Mercedes-Benz luxury cars said this week that the exit generated about $780 million in cash for the Stuttgart-based company.
Toyota held 2.94 million Tesla shares as of March 31, according to data compiled by Bloomberg. The 2.4 percent stake ranked the Toyota City, Japan-based company as Tesla's 10th-largest shareholder, the data shows.