Here's a nice side by side look at key countries debt levels (debt/GDP) alongside their current annual deficits.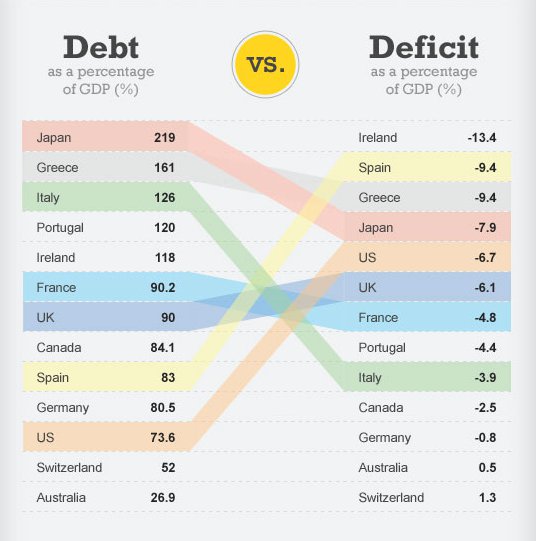 (Source: CityIndex)

Some interesting thoughts looking at the chart:
The periphery Euro-zone economies (Ireland, Spain and Greece) continue to struggle with their debt loads, though in Spain's case its total debt load, at 83% of GDP, is better than countries like France and the UK.
Italy is close to getting to the 3% target for its deficit.
The US and UK, at 6.1% and 6.7%, are running high deficits, but the US looks to lower that figure in 2014 to 4%.
We can see some of the metrics that caused a downgrade of France last week, thought its metrics appear better than the UK's at the moment.