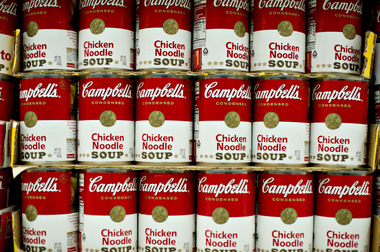 (Image Source: Daniel Acker/Bloomberg)
Campbell Soup Company(NYSE:CPB) plans on selling some of its European
operations to CVC Capital Partners, a private equity firm. After the deal is
finalized, Campbell Soup will only have operations in Britain and Denmark. It
seems like Campbell is more concerned with other markets than Europe.
CVC Capital Partners will control the rest operations in Europe, which includes brands and factories in Sweden, France, Belgium, and Germany. The deal is expected to be complete in the first quarter of 2014. No price tag has been set on the sale, but Campbell's entire European operation generated about $530 million for the fiscal year.