The key event risk tomorrow in the forex markets will be the ECB meeting for monetary policy. After the statement at 7:45AM ET, there will be a press conference at 8:30AM that lasts about an hour. 
The euro has been relatively strong this week against the USD, JPY and GBP, but the AUD was stronger. It stayed put however during the 4/2 session, ahead of tomorrow's ECB event risk.
The
EUR/USD
bounced off a 50% retracement (of the 1.3476-1.3966 rally) earlier this week. The market shaved some of those gains during the 4/2 session, keeping a lower high in the EUR/USD and therefore maintaining the short-term bearish mode since the pair retreated from the 1.3966 high.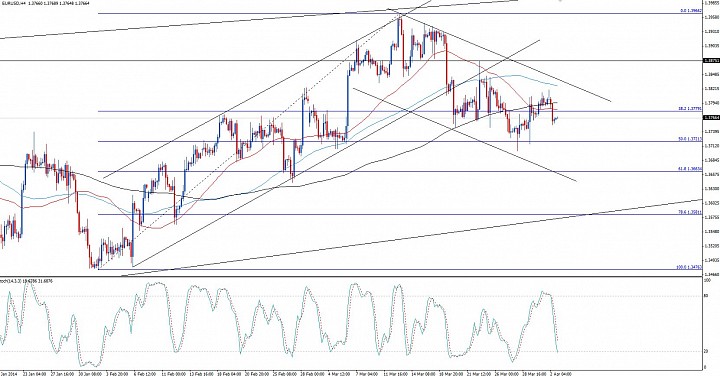 (EUR/USD 4H Chart 4/2)

EUR/JPY rallied this week as the JPY was also soft across the board. The pair looks poised to challenge the 143.79 March high, but price action during the 4/2 session put in a brief top. While the EUR/USD has a short-term bearish bias going into tomorrow's event risk, EUR/JPY has a bullish one.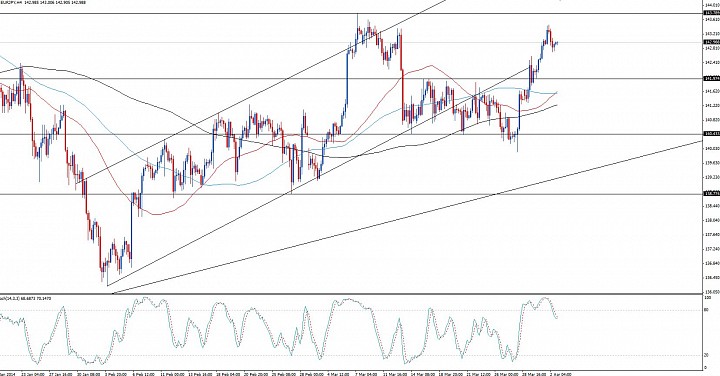 (EUR/JPY 4H Chart, 4/2)
EUR/GBP
has been slightly bullish this week, but after a very sharp bearish swing during the last week. It is trading at the crossroad, because you can in the 4H chart that the market has been turning bullish since the 0.8156 low in February. The bullish swing in early March broke a falling resistance. After tomorrow's event risk, we should have a better idea of whether the market wants to extend that March rally.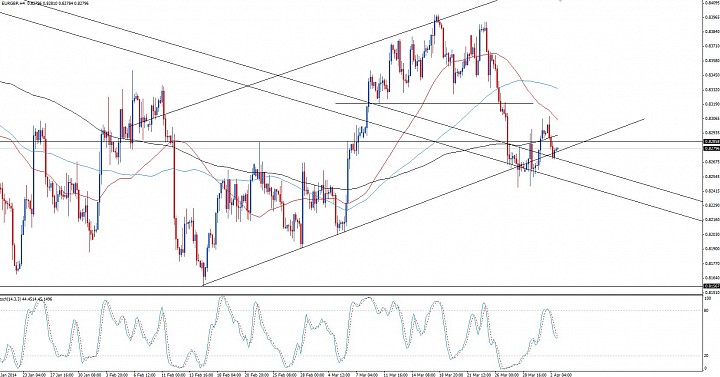 (EUR/GBP 4H chart, 4/2)
The AUD has been strong since the new year, and
EUR/AUD
has been sideways to bearish. The 4H chart shows a couple of downswings since late January, which broke below a rising trendline, and set up a head and shoulders pattern seen in the daily chart. This week, we are below the neckline, observing a pullback/consolidation in EUR/AUD. Heading into tomorrow's ECB event risk, EUR/AUD has a bearish bias, waiting for confirmation.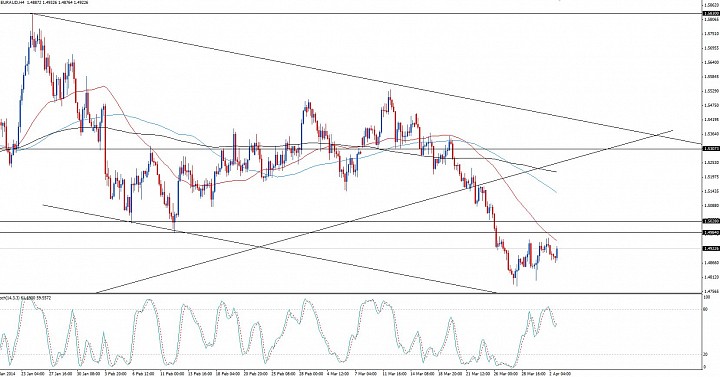 (EUR/AUD 4H chart, 4/2)

If the EUR/AUD rallies tomorrow, how the market reacts around the 1.53-1.5310 area, as well as a newly projected resistance trendline will tell if the market has revived its prevailing bullish trend, or whether the bearish correction scenario is still unfolding.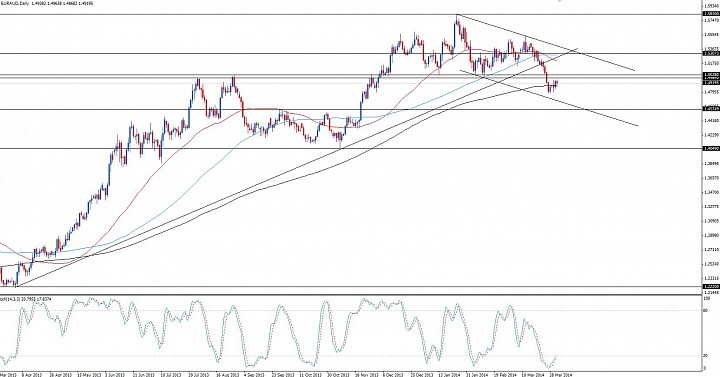 (EUR/AUD Daily Chart 4/2)