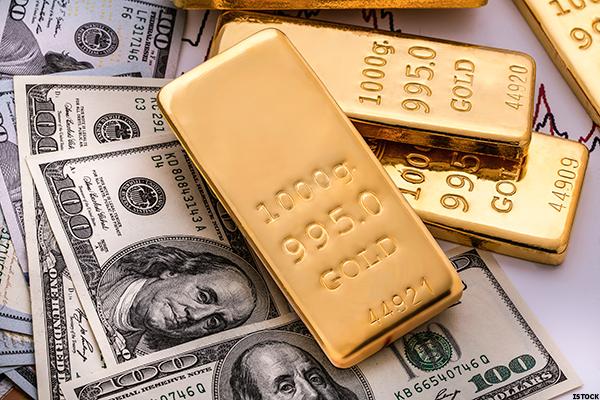 NEW YORK (TheStreet) -- Shares of Barrick Gold (ABX) were higher in mid-afternoon trading on Tuesday, reflecting the uptick in gold prices.
For December delivery, gold was rising 0.43% to $1,347 per ounce on the COMEX this afternoon.
Gold prices received a boost today from a weaker dollar, MarketWatch reports. When the dollar is stronger, gold is more expensive to foreign investors and thus demand declines and the price drops.
Gold prices had been trading in the red after data from last week showed better-than-expected jobs data...
More