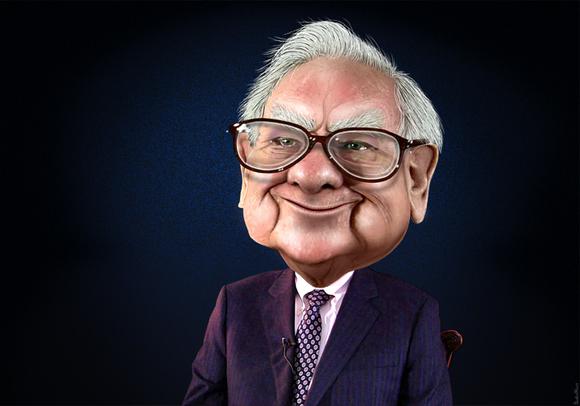 Warren Buffet, the world's most successful investor, is an endless source of wit and wisdom for anyone who is looking to make money in the stock market. As the ultimate example of a long-term investor, Buffet has made a fortune for himself and his shareholders through his superior stock-picking skills.
Buffett's portfolio is publicly available for anyone to see, so we asked a team of our Motley Fool contributors to give us their favorite ideas from his holdings that they think could be a good place to invest new money. Read below why we think that American Express (NYSE:AXP), Phillips 66 (NYSE:PSX), IBM (NYSE:IBM), and Wells Fargo (NYSE:WFC) could make great stock picks for investors who want to follow in the master's footsteps.
Brian Feroldi: While several of Buffet's favorite stocks can be found trading at good prices these days, I think American Express is the most compelling stock to consider buying from his portfolio right now. Buffett has long considered this blue-chip one of his "Big 4" investments, and Uncle Warren currently owns more than 151 million shares of this credit card issuer, which is currently worth a cool $11.7 billion
Investors have soured on American Express's stock recently, as the news that the company is losing exclusivity from Costco in March 2016 have soured analysts' near-term growth expectations. In addition, the company has stated it plans to increase spending in the near term in order to drive long-term membership growth, which could make profits over the next few quarters look rather muted.
I think an increase in spending makes sense, as it should help the company attract new card members, which should in turn help drive profitable growth in the long term. Meanwhile, the company is returning gobs of cash to shareholders though its share repurchase program, and it has plenty of room to grow its modest 1.4% dividend quickly in the years ahead.
Despite the short-term trouble, American Express is still a big player in the credit card space and will benefit from the long-tail worldwide shift from cash and check to plastic. With shares down about 20% year to date, and currently trading for about 13 earnings, today's price looks like an attractive entry point into this blue-chip name.
Adam Galas: Phillips 66 is Berkshire's most recent big addition, with Buffett's company buying a 58 million share stake worth about $4.5 billion last week. There are three reasons I think Buffett is such a big fan of Phillips 66.
First...
More