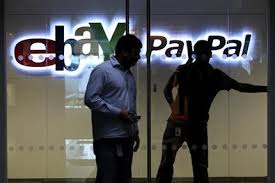 PayPal Inc. the payments division of the e-commerce company eBay (NASDAQ:EBAY) has agreed to pay $7.7 million to settle with U.S. regulators who said the payments company allowed violations of U.S. sanctions against Iran, Cuba and Sudan.
After this news becomes public EBAY stocks were down by 2.45% this Wed. Currently company is trading at $58.05 with 2.45% rise .
PayPal, based in San Jose, California, said in a statement that it voluntarily reported to the agency questionable payments it had processed. It said it has taken steps to improve compliance, such as real-time scanning of payments.
PayPal also dismissed alerts and processed about $7,000 worth of payments for Kursud Zafer Cire, a Turkish national on the Treasury sanctions blacklist.
Will this be the right time to buy EBAY ?