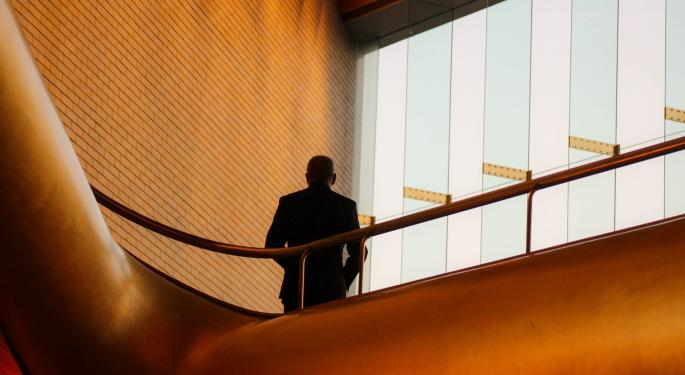 Japanese companies are sitting on plenty of cash, and its national currency, the yen, is trading near historical all time-highs. As such, Japanese companies should be more active in large-scale, global M&A deals. Sony Corp (ADR) SNE 0.1% alone is sitting on $8 billion in cash and boasts an impressive debt-to-equity ratio of just 30 percent.
Panasonic Corporation (ADR) PCRFY 0.74% is holding $9 billion in cash, FUJIFLIM Holdings Corp. (ADR) FUJIY 0.73% has $5.3 billion and Canon Inc (ADR) CAJ 0.04% is sitting on $5.2 billion. Even Nintendo Co., Ltd (ADR) NTDOY 4.07% has $5.1 billion sitting in the bank.
Related Link: The Story Behind SoftBank's Acquisition Of Arm Holdings: From A Turkish Resort Town To Secret Meetings In London
Take A Page Out Of China's Playbook
Chinese companies were aggressively targeting chipmakers, including Western Digital Corp WDC 1.77% and Fairchild Semiconductor Intl Inc FCS, but faced regulatory scrutiny. Japanese companies, on the other hand, could emulate similar deals and not be bound by the same scrutiny of Chinese companies.
Western Digital would be a good fit for Fujifilm, Panasonic or Hitachi, Ltd. (ADR) HTHIY 1.21%. Synaptics, Incorporated SYNA 1.26%'s business could generate synergies if combined with Sony's PlayStation unit.
Opera's "slimmed-down" browser in smartphones could have been a perfect fit for Nintendo.
Bottom line, investors "should be surprised that more acquisitions aren't being made," rather than being surprised by SoftBank's move on ARM Holdings.
Did you like this article? Could it have been improved? Please email feedback@benzinga.com with the story link to let us know!
© 2016 Benzinga.com. Benzinga does not provide investment advice. All rights reserved.