This seemed appropriate... bonds dump on weak data? FF futures do not move... Stocks surge on lower rate hike likelihood on weak data.
Before we get to the insanity of US equities... Bonds were the big story today...
Despite terrible data today... and no change in rate-hike odds...

But 12-month Treasury yields exploded today to April 2010 highs - up 7bps - this is the biggest absolute rise in yields since June 2009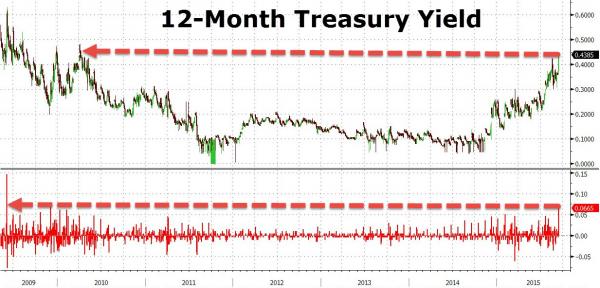 And 2Y yields surged to April 2011 highs...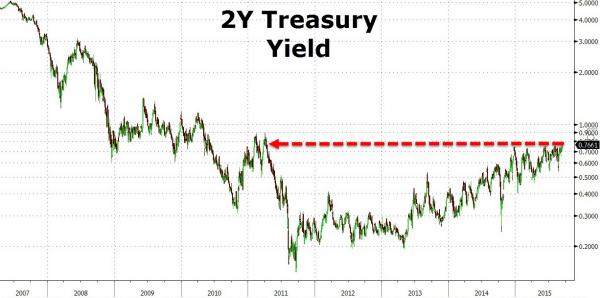 Here is what the bond complex looked like today!!! With 30Y yields above 3.05%...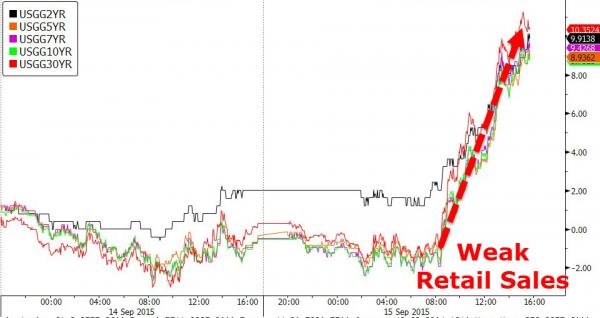 Which leaves 2Y +30bps since the end of QE3 and the rest of the curve unchanged to 5bps lower in yield...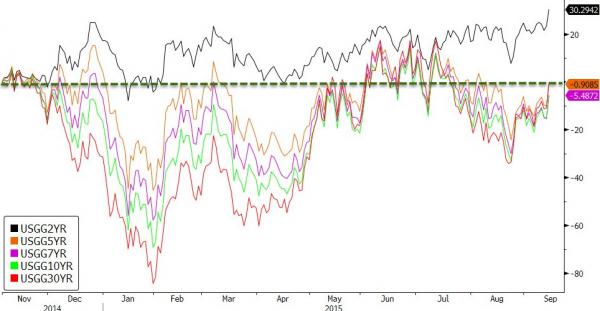 The safety-bid dump in bonds ignited low volume momentum in stocks helped along by USDJPY...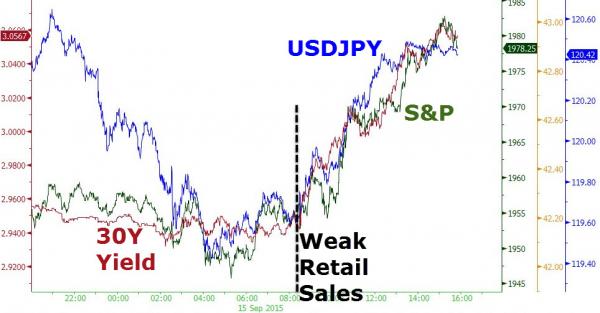 But perhaps the most worrying indicator is the continued surge in the TED Spread - indicating ongoing interbank counterparty risk concerns...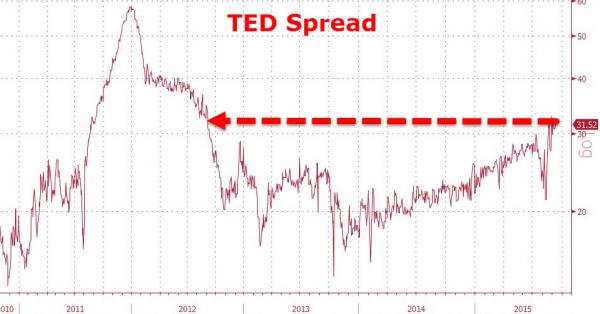 Futures show that this meltup started soon after the weak retail sales data (after a ramp post-China) and was helped by a series of weak data from IP to Biz Inventories...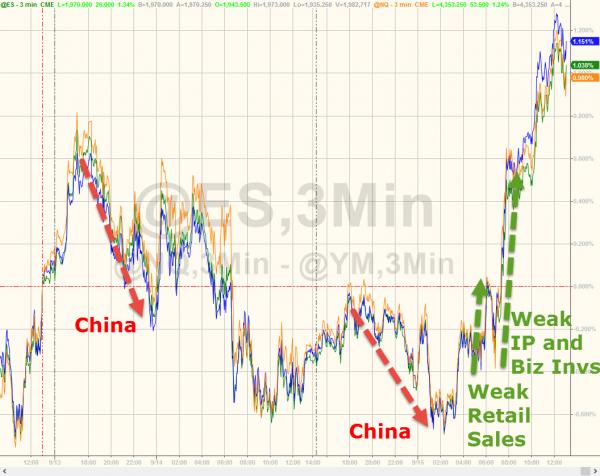 With Trannies today's and the week's big winner...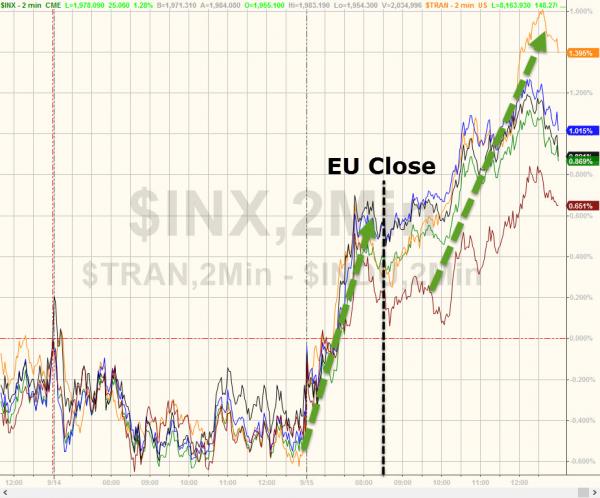 VIX was pushed notably lower - with another of those odd tailing events into the close...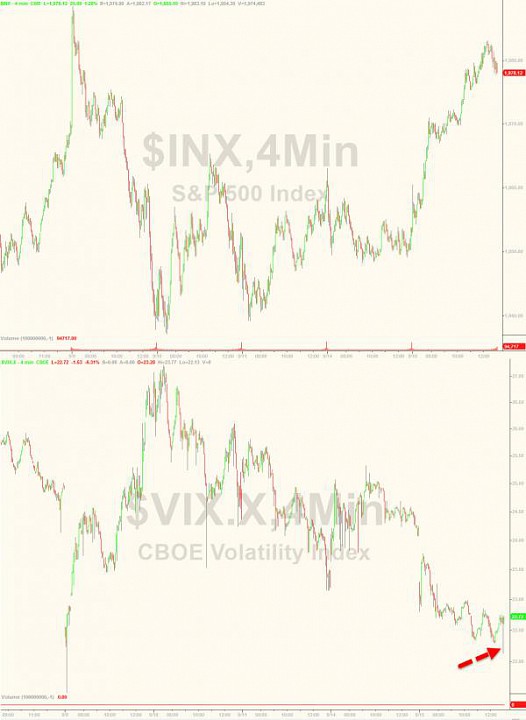 As VXX was hammered (halted down 10% into the close)...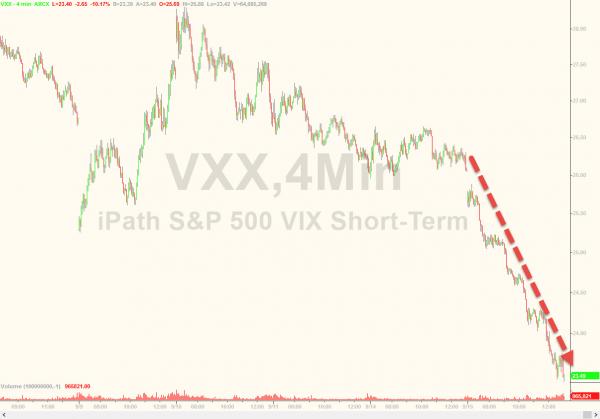 VXX broke below its 200-day moving average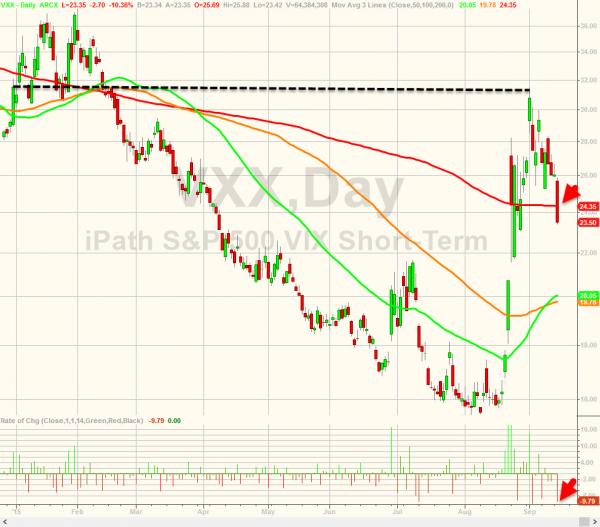 The US Dollar jumped higher (hinting a rate hikes) despite the weak data... EUR weakness offset AUD strength as once again China was selling USDs and Europe buying...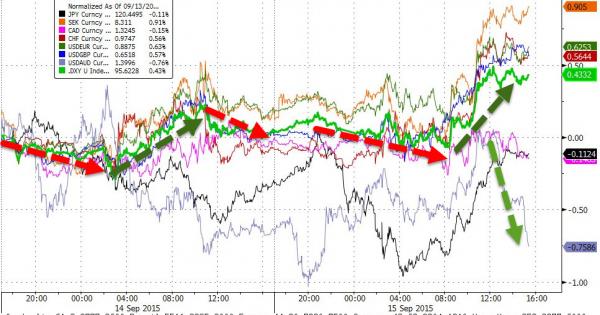 Commodities generally drifted lower on USD strength but oil went crazy... Silver and Gold were bid into the close...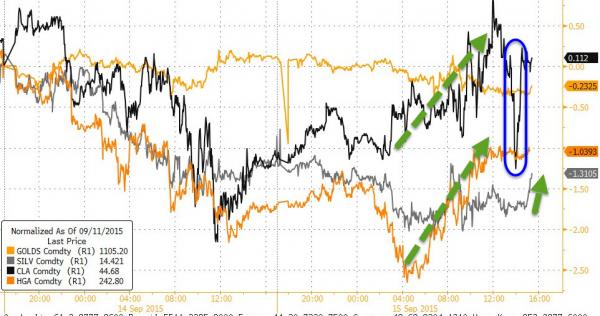 As is evident in the violent swings on White House crude export ban comments and NYMEX close idiocy...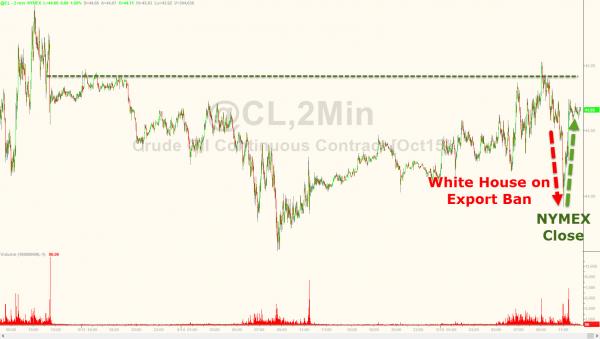 But Oil Vol rose once again...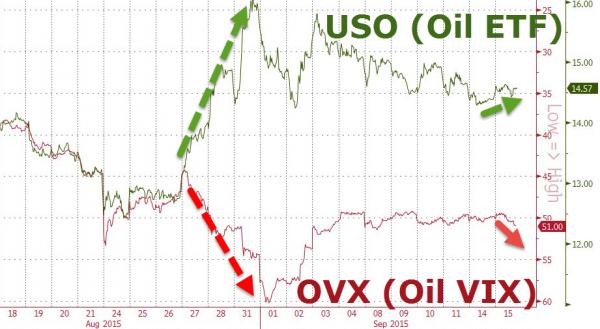 Charts: Bloomberg