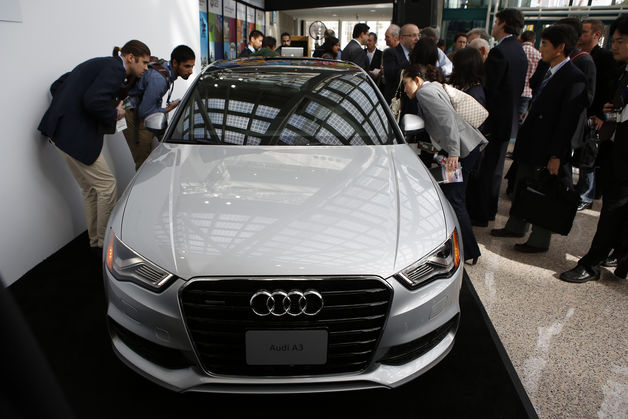 German automakers – Audi, Mercedes-Benz and BMW, are luring customers from mass-market competitors like Ford Motors Co. (F) with cheaper models. Audi's A3 sedan will be priced at $29,900 which is matched the price of the Mercedes CLA sedan to compete with US automakers' models such as the $26,780 Ford Taurus and $30,545 Chrysler 300. The goal is to tap into new customer base and keep them loyal as the companies try to achieve target global sales records.
The launch of CLA helped Daimler AG (DAI) reached the top spot in U.S. luxury-car deliveries in 2013, beating out rivals like BMW and Lexus for the first time in more than a decade. BMW will follow this strategy by introducing the $33,025 2-series coupe to fight for new customers too.
It is projected that these luxury brands will grow 24% in the U.S. by 2018, compared with a 6.7% gain for the total market. Some said there is a risk of diluting a brand image that used to be unattainable to average Joe. But according to Steve Cannon, head of Mercedes-Benz USA, CLA opened up new market and 75% of CLA buyers are new the brand and lower prices are drawing people into the showrooms where they notice models like the best-selling C-Class so CLA actually helped fuel the C-Class sales.