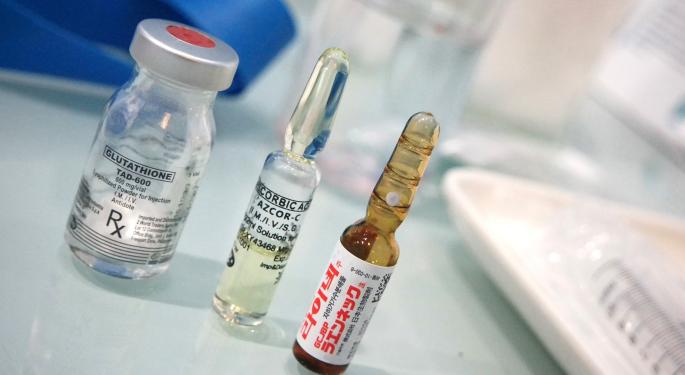 Sage Therapeutics Inc SAGE revealed that its Phase 2 clinical study of SAGE-547 has achieved primary endpoint for the treatment of severe postpartum depression (PPD).
According to the company, SAGE-547 achieved the primary endpoint of a considerable drop in the HAM-D score compared to placebo at 60 hours (p=0.008). That meant it represented a higher than 20 point mean reduction in the depression scores of the SAGE-547 group at the end of 60 hours, i.e. primary endpoint, through study completion with a higher than 12 point difference from placebo.
In the pre-market on Tuesday, the stock traded 33.76 percent higher.
Sage Therapeutics said the statistically significant difference in treatment effect started at 24 hours, (p=0.006) with an impact, which was maintained at similar level throughout the 30-day follow-up (p=0.01) period. The company pointed out that an increased number of adverse events were witnessed in the placebo arm than in the treatment arm of the study. Sage claimed that there was no approved treatment particularly for PPD and there are limited therapeutic options in severe PPD.
The company's CEO, Jeff Jonas, commented, "These data speak for themselves. The unmet need in the PPD patient population cannot be overstated. Given the societal impact of this condition, and the possible identification of a biological basis for treating these women, we are hopeful these data will point to a new understanding of this disorder and the development of effective therapies."
He continued, "Further, as the second positive placebo-controlled trial involving SAGE-547, the first being in essential tremor, this demonstrates the potential broad utility of our differentiated GABA mechanism and the candidate molecules in our pipeline, not only for neurological disorders, but now for mood and affective disorders as well. I am extremely proud of the great work from the Sage team and we are thankful to our patients and investigators."
Did you like this article? Could it have been improved? Please email feedback@benzinga.com to let us know!
© 2016 Benzinga.com. Benzinga does not provide investment advice. All rights reserved.