Gogo lets us send email while hurtling through the sky. If only opting out from its monthly charges were as simple.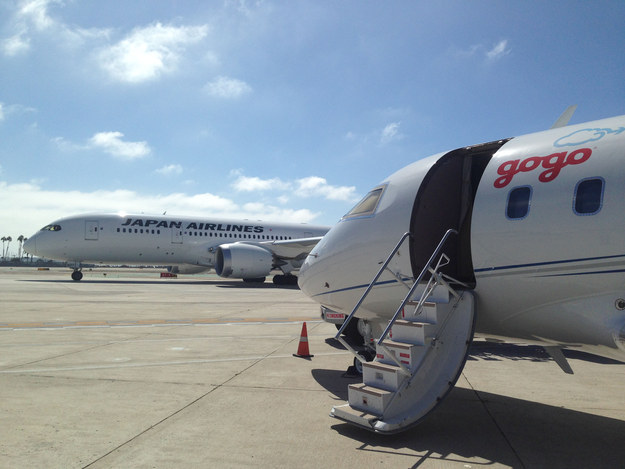 PR Newswire
There's an undeniable magic to browsing the web in the sky: sending emails among the clouds, keeping up with happenings on the ground while 35,000 feet in the air.
For the majority of fliers, this service is provided by Gogo, a Nasdaq-listed company that has built up a $1.6 billion valuation by making the once-fantastical prospect of in-flight Wi-Fi a reality on the bulk of U.S. domestic flights. But despite its great technical achievements, there's one thing not included in Gogo's slick infrastructure for signing up and paying for its service: a cancel button.
Due to the high price of a single session, Gogo makes its monthly access option highly lucrative for consumers — on a trip to San Francisco last month, I knew I needed the internet both ways, making a $50 monthly pass cheaper than purchasing two single-day passes for $30 each. There was no middle option.
But then comes the catch: You keep paying that $50 every month, even if you aren't using the service. Gogo doesn't send receipts for monthly charges, and doesn't offer an option for consumers to request receipts. While you can now cancel two days before the next billing date to avoid a charge, it used to be seven days. And to get that cancellation, you need to either call customer service, chat with a representative, or email Gogo. Apparently a "cancel" option on its website just isn't something the company wants to offer.
"It all just feels to me that they intentionally built this system to bill people who aren't using it," said Ken Rutsky, who heads a marketing consultancy in Mountain View, California, and was charged for a month of service he didn't want. "You're just not thinking about Gogo if you're not in the air. I think they know that."
---