The CAD/JPY has been in a 2-week downtrend, but the recent technical picture could be signaling a turnaround, at least for the beginning of next week or so.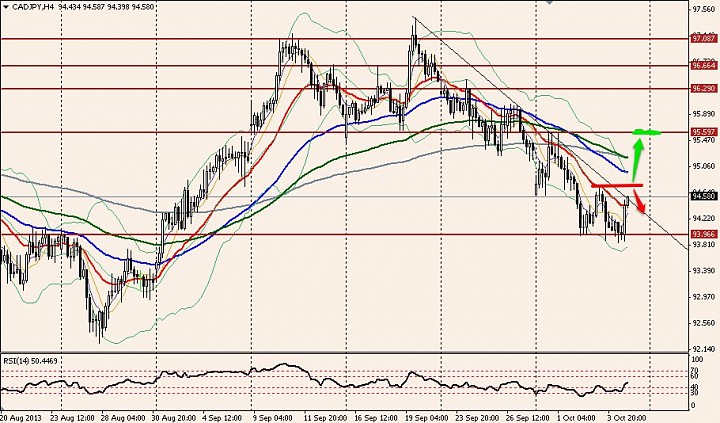 In the 4-hour chart we see an important level of support setting up at the 94 handle.
The key would be a break of 94.75, which would open up a further retrace, though the probability is high that that level can remain a resistance zone and we move into a sideways range.
At the same time, we have pretty oversold conditions in the pair according to the RSI, which has turned up after bouncing along the 30 level.

We have a downward sloping resistance trend-line that is being tested and can also provide a clue to the bullish case if broken to the topside with an upside target would be 95.60.

While it will take more to end the general bearish bias that was established over the last 2, the action to end the week, certainly gives some evidence to a counter-trend wave developing.  
( Click below to see the price action since this analysis was taken)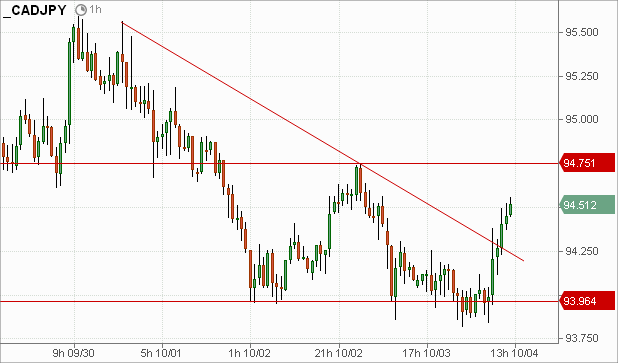 - Nick