SHARE ON:
We're waiting on the Fed minutes today (2pm) and, hopefully, more indications that bad news is good news and yesterday's -0.2% Industrial Production and falling Housing Index and weak CPI and poor Redbook Saleswere actually good news because the Fed will or won't tighten or whatever the narrative is at the moment – who even cares anymore, it's almost Christmas!
So far, this "rally" of the last few days has erased 30 points of the 90-point drop from S&P 2,010 back to 2,020 and now 2,050 again. Those of you who follow our fabulous 5% Rule™ know that, when we have a 90-point dip we expect at least a weak 18-point bounce (2,038) and a strong 36-point bounce (2,056) before we even begin to consider making bullish bets again. PS – the bounce needs to hold for 2 closes so we are, indeed, not even halfway there.
But we are, in fact, living on a prayer in the hopes that St. Janet and the Immaculate Fed will… oops, what is it we want them to do now? Seriously, I have lost track of the narrative as now we are, for some reason, rallying into the tightening or is it that the recent data is so bad that the Fed would not dare tighten at their next meeting (12/16) – just 7 shopping days before Christmas?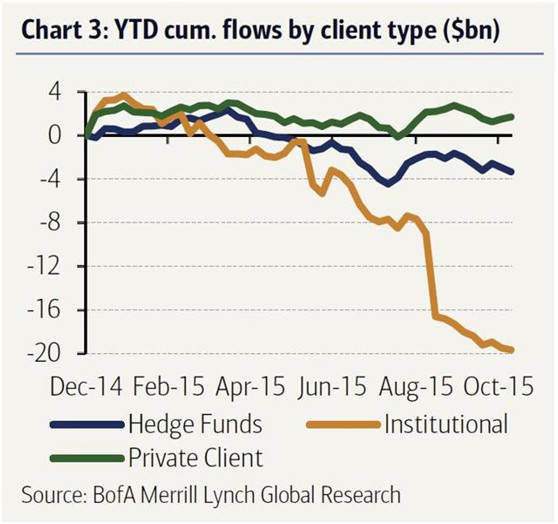 Seriously, I pay more attention to this stuff than pretty much anyone on the planet and I can tell you with absolute certainty that I have no idea what it is traders are now looking for. There is nothing but confusion in the marketplace – which is why we moved to the sidelines.
And we're not alone, by the way. Since we went to mainly cash back in July (the S&Ps previous trip to 2,100), Institutional Investors have been...
More