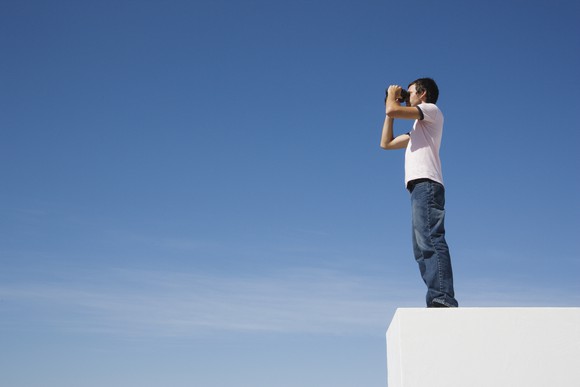 Taking the long view is never easy. Even so, buying and holding stocks for lengthy periods of time -- such as a decade or longer -- is the only strategy proven to producesubstantial gains on a consistent basis.Armed with this insight, our Foolish contributors offer five stock picks below that might be worth holding onto for the long-haul.
A long term investment loaded with... trash?
Tyler Crowe: Sometimes it's hard to conceptualize how fast things change in a decade. Some things that seem to be almost ubiquitous in our lives today
https://twitter.com/ValaAfshar/status/747632795292438528
. As much as some aspects of our lives have moved at the speed of light, there are some things that have remained constant. Not surprisingly, those sorts of things -- the slow to progress industries that serve a basic need -- are some of the best places to invest for a decade or more. One need that hasn't changed over decades is basic sanitation like trash removal. That makes trash handler Waste Management (NYSE:WM) one of the best investments for those with a decade long time horizon.
Waste Management has two critical qualities that you want in a long term investment: A solid business model that is immune to economic cycles, and a management team that nurtures those advantages through effective operations and capital allocation. For Waste Management, it has immense competitive advantages that prevent others from getting involved in its business, and the necessity of trash removal and proper disposal gives it some pricing power to keep profits coming in the door. Waste Management also has the benefit of a management team that has always kept an eye on operational costs and smart capital allocation that has led to annual returns on equity greater than 10% for well over a decade.
With little chances of the waste industry changing much in the next decade, then it's very likely that Waste Management will be a solid investment to hold for a decade and maybe more.
Short term pain, long term gain
Tim Green: A long track record doesn't guarantee that a company will succeed in the future, and that's doubly true in the world of technology. Buying and holding a tech stock for a decade is inherently a risky proposition, simply because it's impossible to predict how the industry will change. But I think one exception is International Business Machines (NYSE:IBM).
IBM has been around for over a century. The company originally made a name for itself selling and leasing mechanical tabulating machines, eventually moving into computers. Its hulking mainframe systems, first launched more than 50 years ago, are still used in a variety of industries today. The company has made a habit of dramatically transforming itself over the decades, a necessity for any tech company that aims to stand the test of time.
IBM is currently going through another transformation, this time putting its focus on cloud and cognitive computing. The upheaval that this is causing, with resources being shifted away from legacy businesses, has...
More