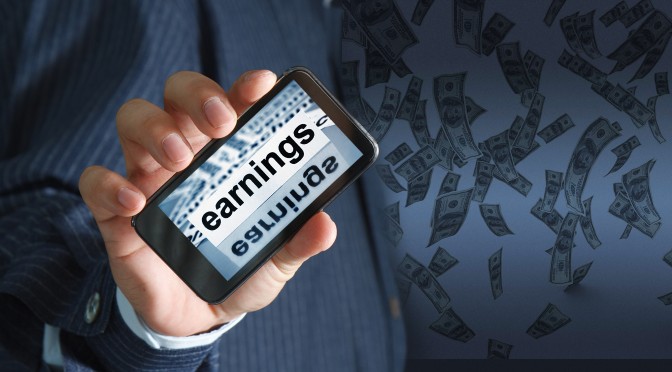 Earnings Charts and Trade Set-Ups for This Week
If last week was any indication, its going to be another big week for earnings. We had some tremendous moves last week capped off with the 'Quadefecta' on Thursday after the close:
Just when you thought the Central Banks had mastered price perfection, the market goes out and spikes prices even higher. This morning tech is out to fresh all time highs, surpassing even the highs reached when John Q. Caveman cornered the round stone wheel market in 7,800 B.C. It took nothing short of an impressive…Please subcribe to read more.
This weeks earnings have plenty of headliners. Below are the bigger names, with some brief commentary.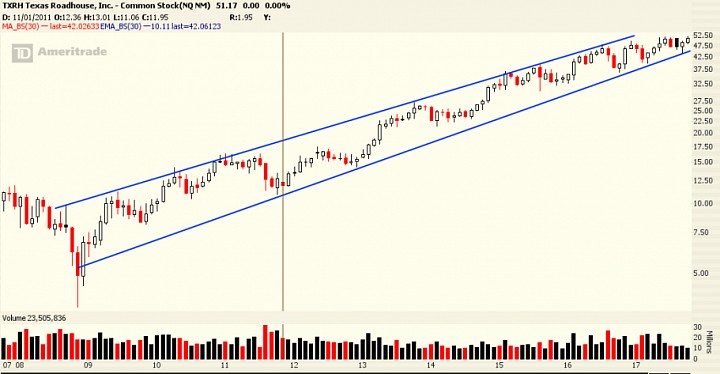 Texas Roadhouse has a defined uptrend, why fight it? If I was going to trade it into the earnings report Monday I would be a buyer of close to ITM calls.
Tuesday: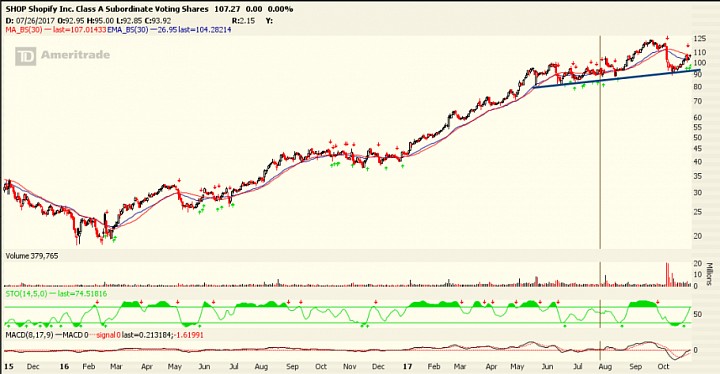 $SHOP is up over $15 from its recent short seller fueled collapse. The CEO said the earnings will do the talking, we will find out if that is the case Tuesday Morning. Regardless of the direction its going to be a 7%+ move. The market is pricing a near $10 move into the report.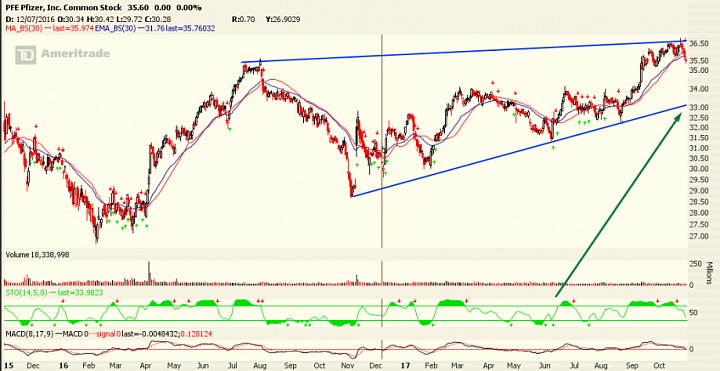 Possible downside on the horizon post earnings? If I was to trade this one into the report I would be looking for OTM puts.
More breakout coming for the Liquid Lumber number? I like the way this looks for another sharp move higher.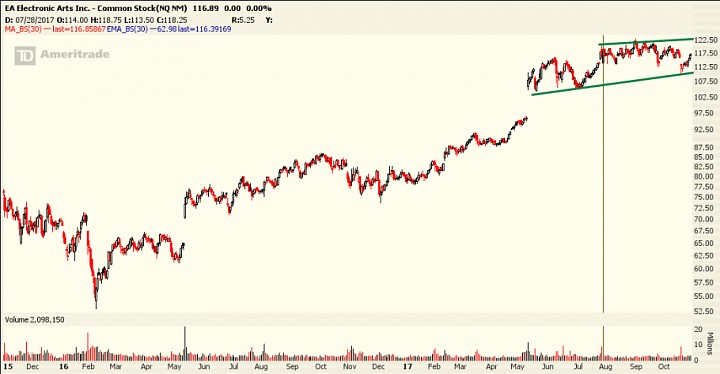 New record highs coming after its earnings report? If not, as long as it holds channel support, will make for a nice dip buy on a pull back.
Wednesday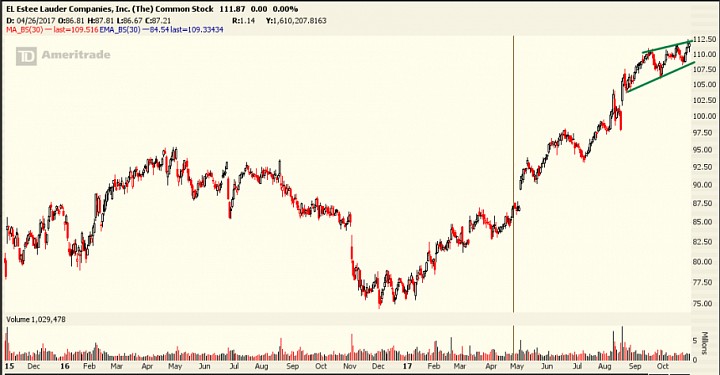 More breakout seems almost too easy here.....
Facebook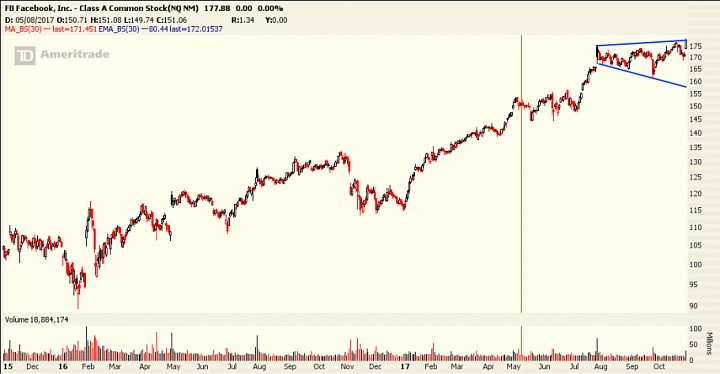 Megaphone pattern, could be another bearish pattern gone bull. $180+ likely, but will likely trade a strangle like $MSFT.
TSLA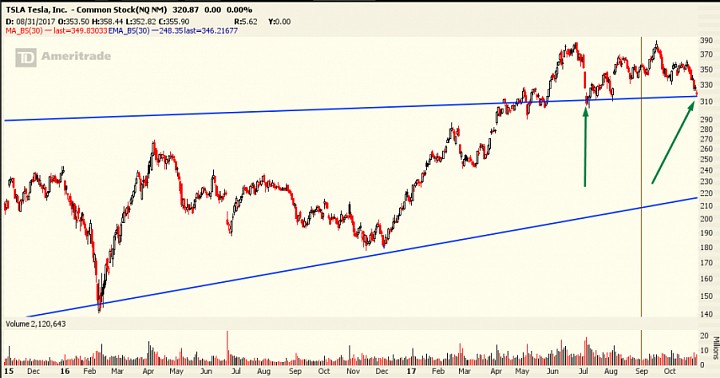 Clearly at one of those defining reports. Break support and mid $200's cometh. Hold support and look out above.
GPRO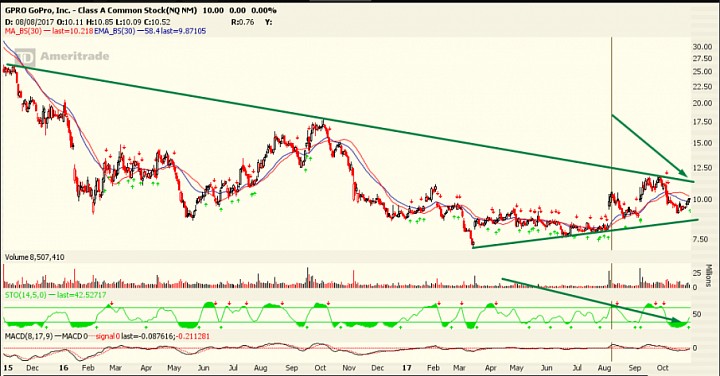 $GPRO this is one I will be looking to trade VIA calls. Like the chances for a move higher this week.
FIT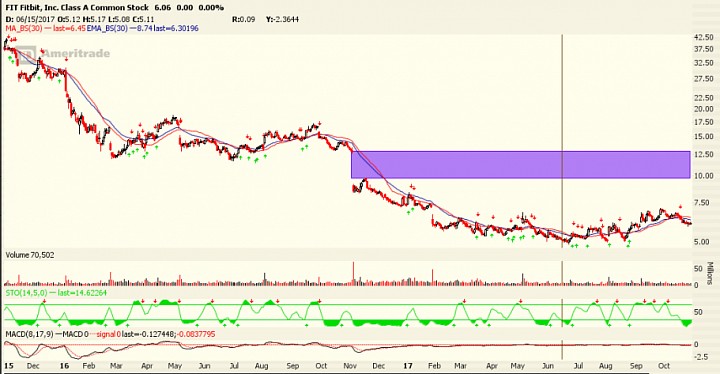 I think that purple gap will get filled at some point. Having it get filled this report is asking to much, but I do think decent upside is coming.
FEYE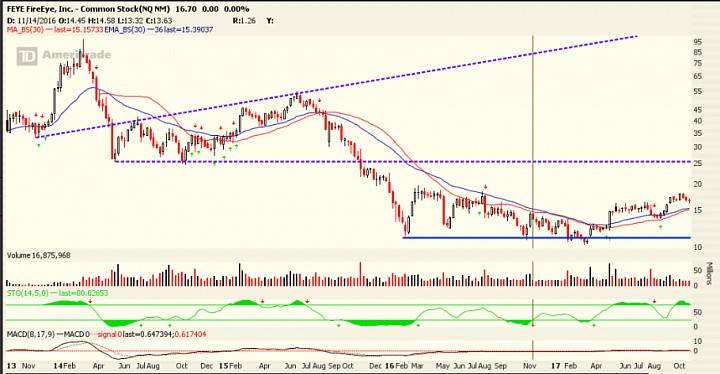 YELP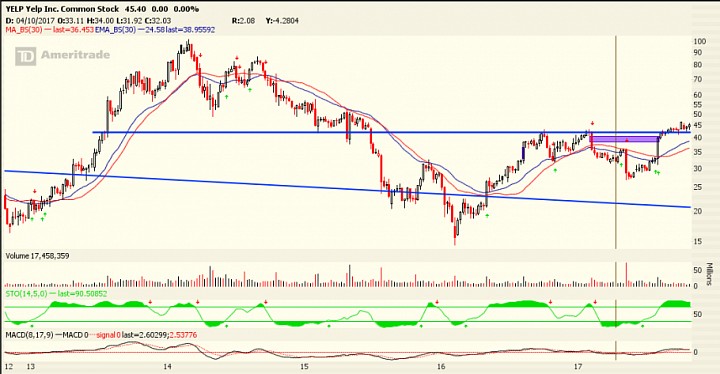 Yelp had a huge breakout last earnings. It is above support, but not expecting another 15-20% move.
Thursday
SBUX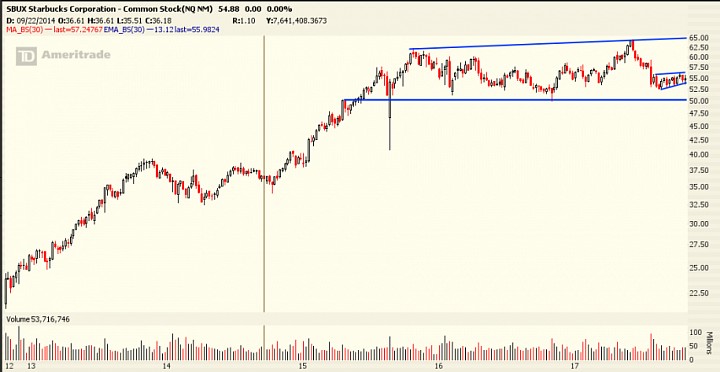 A tough coffee bean to grind into this weeks report. I think the report will be good, but the market may say otherwise. Perhaps some leap calls, a small position into the report.
$W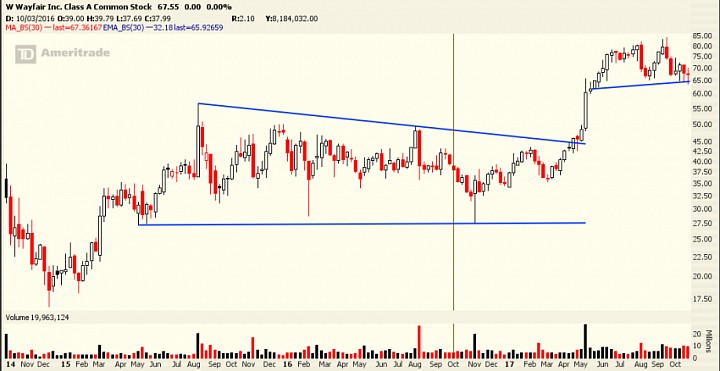 Love this for a mover higher. Was near $90 last time pre-mkt. Going to have to pay to play as market expects 10%+++ move.
$STMP
Who woulda thunk selling stamps was the way to the promise land. We can debate the way this company derives its revenue, however there is no debating the earnings and price action. This is another one of those relentless stocks in 2017, much like $TREE, that has more than doubled, after already rallying substantially the last few years. Momentum remains on its side, and the earnings report... there is a good chance it will back the move... for now. This is another one the market is pricing in a large move, a rightly so. It was up some 20%+ last earnings. The stock is at $220 and the market is expecting a $28 move....
$AAPL, $YUM and many others report earnings this week. I'll cover those soon.
Head over to the chat room for the latest earnings outlook and reports.
More