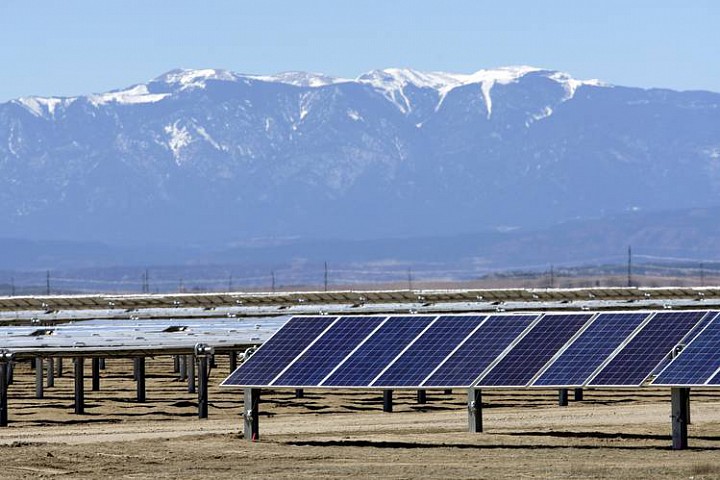 Valeant, SunEdison…the S&P 500?
Financial engineering has built vast financial edifices, but all too often there is little of substance providing support. The latest Wall Street constructs to crumble are familiar names, Valeant Pharmaceuticals International Inc. VRX -2.13 % and SunEdison Inc. SUNEQ 1.90 % Both relied on financial engineering to satisfy shareholders desperate for two items scarce in today's weak economy: growth, offered by Valeant, and income, supplied by SunEdison's so-called yieldcos.
Shareholders who avoided both will be congratulating themselves, or thanking their luck. But they should also be asking themselves a bigger question: Is the entire stock market engaged in unsustainable financial engineering in an effort to satisfy shareholders? Put another way: We know the market is engaged in large-scale financial engineering in the form of a huge ramp-up of leverage. Is it sustainable?
Valeant and SunEdison show financial engineering in a bad light. Valeant used access to cheap finance, in the form of its own highly valued stock and bonds, to make ever-bigger acquisitions. Aggressive accounting allowed it to goose its profits so long as the deals went on.
Because the company looked as though it was providing strong growth, investors marked up its shares, allowing it to do the next deal, and so on. Until it stopped.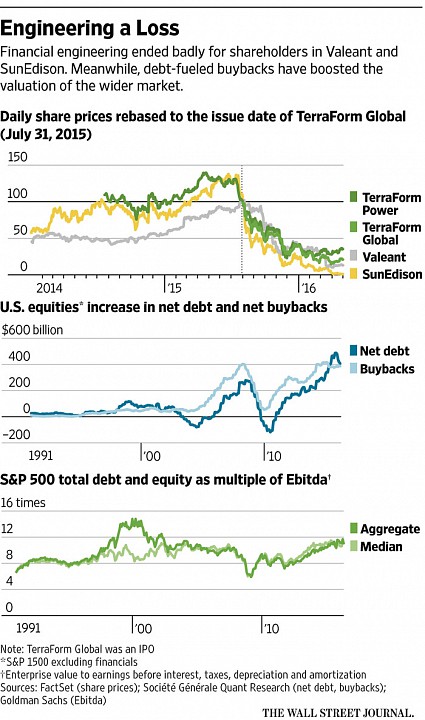 Investors have learned once again the problem of "roll-up" companies where the growth is driven by accounting and valuation multiples rather than economies of scale. The virtuous circle of cheap financing for takeovers leading to higher...
More