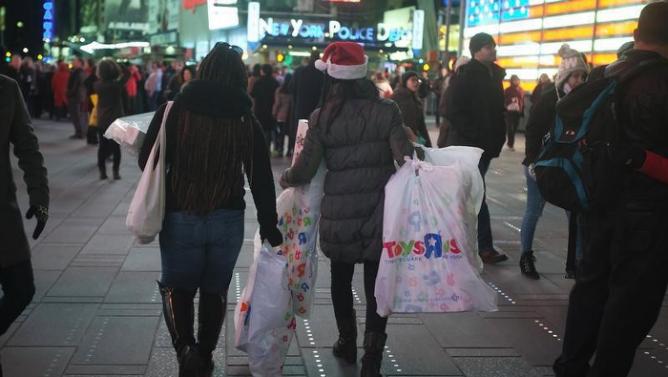 CHICAGO (Reuters) - U.S. retailers including Toys R Us are starting to negotiate with their Chinese suppliers to take advantage of lower manufacturing costs after China devalued the yuan, with many saying they want to be ready if currencies in China and other Asian countries drop more against the dollar.
Earlier this month, China devalued its tightly controlled currency in an effort to boost growth and help flagging exports. The nearly 2 percent cut on Aug. 11, the most significant downward adjustment to the yuan since 1994, will make imports from China cheaper. The Chinese currency is down 3.2 percent versus the dollar so far this year.
The cheaper yuan offers the chance for retailers to buy more with dollars, with a knock-on effect in other supplier nations eager to remain competitive. After China's move, Vietnam devalued the dong by 1 percent while the Malaysian ringgit dropped to a 17-year low, its largest one-day loss in almost two decades.
"Most U.S. retailers have dollar-denominated annual contracts with provisions that allow them to renegotiate if the currency moves outside of a pre-established range," said Giuliano Iannaccone, chair of Tarter, Krinsky & Drogin LLP's international and retail practice group.
Some retailers will reap benefits immediately by exercising those clauses while others expect to enter next year's contracts with a stronger bargaining position, he said.
"We are already engaging with our suppliers," a senior official from Toys R Us who spoke on condition of anonymity told Reuters. The company has dollar-denominated contracts and expects to benefit, the person...
More