You can't look at the competition and say you're going to do it better. You have to look at the competition and say you're going to do it differently. Steve Jobs
Competition is a fact of life, especially in countries where the rule of law is backed up by political and social structures which the general population respects. As a now seasoned veteran of the business and investment community (hard to believe, but over 25 years of experience, sheesh), I have never seen a time where so many industries are so competitive, and brutally so. One of the comments you hear from the best CEO's and leaders of outstanding companies is finding ways to make your business different.
In today's world, having one feature or one aspect of your business which makes it unique is not enough to provide a long lasting plan for sustainable growth. For example, let's look at the internet wonderchild, SNAP, and it's current predicament. Snap, formerly the artist known as Snapchat, built a massive audience on the back of a product which allowed people, usually of the younger generation, to take photos and add text which would then disappear after a short period of time. Winner, winner, chicken dinner you say, right? For a brief time, that appeared to be the case.
However, Facebook's leader, the ever observant Mark Zuckerberg, no slouch in his own regard, recognized instantly the strategic threat of Snap and has integrated the same feature into it's own property, that being Instagram. Over the last six months or so, Instagram's growth has accelerated while many believe Snapchat is suffering the same fate as Twitter, the deadly disease of stagnant user growth. Capitalism is tough, brutually tough, especially over a long time frame, and finding ways to be distinct and building advantages relative to the competition might be the prime objective of any business.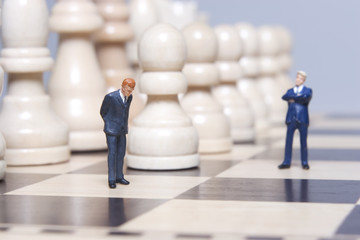 As a case in point, let's take a closer look at what Apple reported this week. Apple sold over 41 million I-phones, saw growth in Ipad's as well, and blew away analyst estimates. Apple's broad platform of revenues is deeper than it's ever been, phones, tablets, watches, desktops, accessories (think headphones and earpods),and services, which has grown into an enormous business. When you think about it's possibilities for virtual and augmented reality, Apple...
More