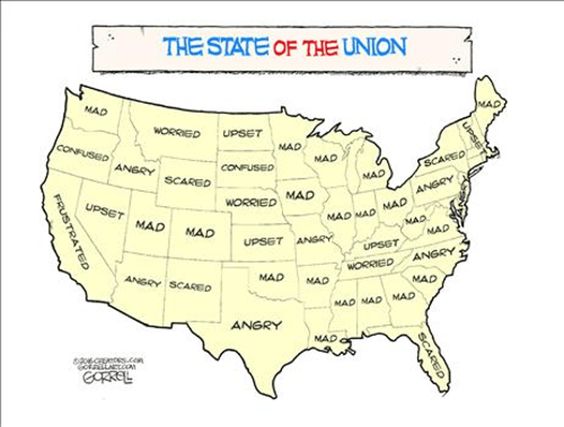 STRONG! 
That is what every single President since Andrew Johnson has said in their State of the Union message and, tonight, it's very likely that President Trump will break with that tradidion because, for the past year, he has talked about nothing but America being in crisis (despite ovewhelming evidence to the contrary), so it would be diffucult for him to now turn around and tell Congress how great things are.  
That will make this an interesting experiment as we will see how the markets react to what may be a doom and gloom speech while stocks are testing their all-time highs.  We will be pressing our hedges – just in case!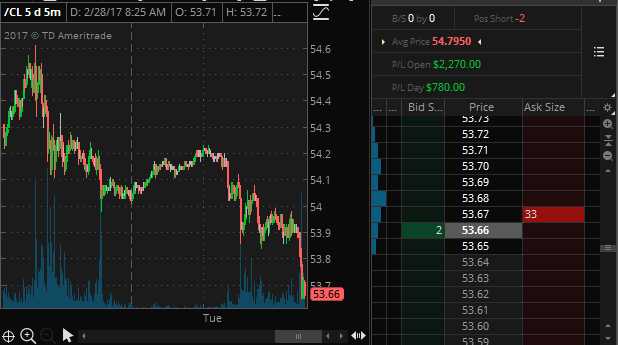 One hedge that's working well already are the Oil (/CL) Futures Shorts from last week's Live Trading Webinar and you are very welcome, non-Members as we even published that one for you on Thursday Morning and now we're up $2,270 less than a week later – a nice way to finish the month.  Don't forget not to subscribe so you can continue to miss opportunities like these!  
Speaking of fantastic FREE trades we gave out last week.  Goldman Sachs (GS) decided I was right last Wednesday and downgraded Tesla (TSLA) to sell for all the same reasons I laid out for you in Wednesday Morning's post.  Our trade idea for shorting Tesla into earnings was:

That spread was net $2,163 on Wednesday morning and now, as of yesterday's close:  

Now net $11,588 so that's up $9,425 (435%) in 6 days so, once again, you are welcome.  This is why you should not subscribe to Philstockworld, the taxes you have to pay on gains are so annoying!  We've lost interest in TSLA and have moved on, this trade has a $12,500 potential so it's essentially over – we're doing another Live Trading Webinar tomorrow at 1pm, EST - tune in then for more trade ideas.
IN PROGRESS
Provided courtesy of Phil's Stock World.