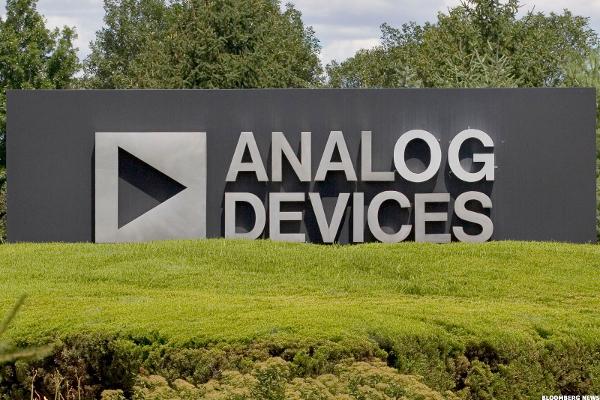 Analog Devices ( ADI) is unlikely to report a blow-out quarter Wednesday, but the chipmaker should offer good things to investors who wait, analysts say.
The Norwood, Mass.-based company is expected to post fiscal third-quarter earnings in-line with estimates when it reports on Wednesday morning.
On average, Wall Street is anticipating revenue of $851.72 million and earnings per share of 76 cents. In announcing its $14.8 billion acquisition of Linear Technology (LLTC) last...
More