Gilead Sciences, Inc. (NASDAQ:GILD) is set to announce its Q2 earnings on July 26th. Will HCV/HIV Drug Commentary lift GILD stock Higher?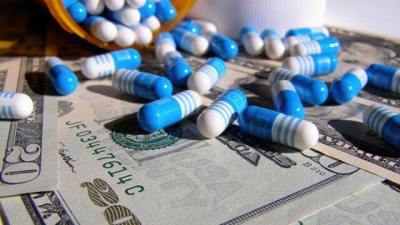 Shares of Foster City, California based drugmaker Gilead Sciences (NASDAQ:GILD) have been in an uptrend over the last month or so. GILD stock closed the last trading session at a price of $74.39 a share, up 3.88% for the year. Gilead stock price has underperformed the broader market this year, with the S&P 500 (INDEX:SPAL) up by 10.3% in the same timeframe. However, what's interesting is the fact that Gilead stock price is up by nearly 15% from its June 16 close of $64.12 a share. That's a reversal of a longer term downtrend the stock was caught up in for the past 2 years. With the stock having printed a low, will the Q2 2017 earnings announcement lift Gilead stock even higher?
Gilead Q2 2017 Analyst Estimates
The current Wall Street consensus expects Gilead to report earnings per share of $2.15 on revenue of $6.37 billion for Q2. The current estimates imply an 18.1% year-over-year deceleration in the top line and a 30% drop in earnings over the comparable year ago quarter. A top line/earnings decline this quarter will mark the fifth consecutive quarter of decline for the John Milligan led drugmaker. The declines can be traced back to the deceleration in the company's HCV business, which was earlier the bread and butter product for the company. However, the HCV segment could be in for some relief, something we will come back to shortly.
The EPS estimates have steadily climbed higher, up from consensus of $2.12 30 days ago, which was a reversal of the trend over the preceding 60 days which saw the EPS consensus drop from $2.14 to $2.12 a share. The increasing optimism on Wall Street is also reflected in the Full Year...
More