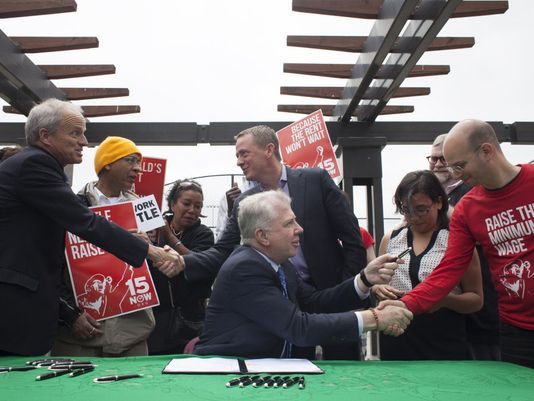 American workers in thousands are getting finally a Hike.
Since the Great Recession, wage increase was a anemic condition. Pay hikes at different companies as McDonald's , TJX Cos and Wal-mart is great news.
While it's a rare win for everyday Americans.
If wage hike doesn't result good in making the consumers spending more -- something that cheap oil has so far failed to do, don't expect Wall Street to cheer just yet. -- they won't help the stock market much. High labour costs will contniue to increase the expenses on companies when they may not be able to balance them out by raising prices. That's not good for investors.
"It may not be good for Wall Street what seems to be good for Main Street" said a Chief Market Strategist