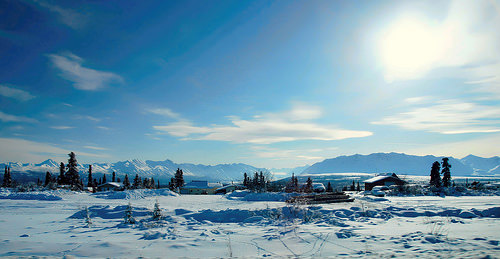 President Obama recently visited Alaska in order to paint a very visual picture of the effects of climate change in the northernmost state.
According to Yahoo News, since President Obama first came into office, carbon emissions in the United States dropped by 7%. However, the President has made a pretty broad claim that the United States will cut emission by almost 30% over the next ten years.
The top national contributors to climate change currently are the United States, China and India, according to Yahoo News. In order for the planet to see lasting improvements with these issues, these key players will need to step up and make more advantageous changes in their energy policies.
President Obama, while in Alaska, referred to climate change as an "escalating crisis," Yahoo News reported, further stating the issue is essentially a ticking time bomb, with whole countries covered in water as the future to expect.
"We will condemn our children to a planet beyond their capacity to repair," Obama said.
Although President Obama's portrait of a climate change-effect United States is harsh, it's the truth. Climate change, if left unchecked, will affect not only the United States but also the entire world.
Alternative energy will play a huge factor in the 2016 election, with Republicans and Democrats both vouching for their own ideas on the subject. However, the evidence is becoming more visible on a daily basis, the polar ice caps are melting, and whoever precedes President Obama will play a key role in what happens next.
For more business and financial news, click here.
*This is editorial content and expresses the opinion of the author.