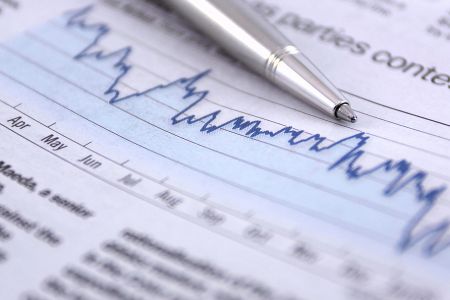 Oil inventory levels on track to decline over the next couple of months.
**NEW** As part of the ongoing process to offer new and up-to-date information regarding seasonal and technical investing, we are adding a section to the daily reports that details the stocks that are entering their period of seasonal strength, based on average historical start dates.   Stocks highlighted are for information purposes only and should not be considered as advice to purchase or to sell mentioned securities.   As always, the use of technical and fundamental analysis is encouraged in order to fine tune entry and exit points to average seasonal trends.
Stocks Entering Period of Seasonal Strength Today:
No stocks identified for today
The Markets
Stocks ended flat on Wednesday as the price of oil dropped following the latest EIA inventory report.  The headline print indicated that oil inventories declined by 2.5 million barrels last week, while gasoline inventories rose by 1.2 million barrels.  The result saw the days of supply of oil fall to 31.4, remaining in a seasonal decline that runs through to September.  What continues to help the oil supply situation is the ongoing decline in US oil production, which is now down around 8% on the year, thanks to a sharp drop reported in the previous week.  Despite concerns that production would come back online as the price of the commodity moved higher, evidence of this is clearly not apparent.  As for gasoline, the days of supply of the refined product ticked mildly higher to 24.7 in the latest week, the result of production hovering around the highs of the year as refiners seek to satisfy demand.  The average days of supply of gasoline for this point in July is 24.3.  Overall, the trends remain favourable to continue to eat away at the bloated oil inventory levels through the next couple of months at which point further examination would be required as summer driving season comes to an end.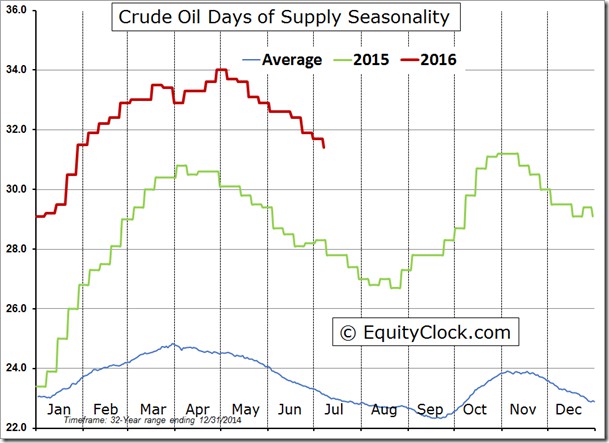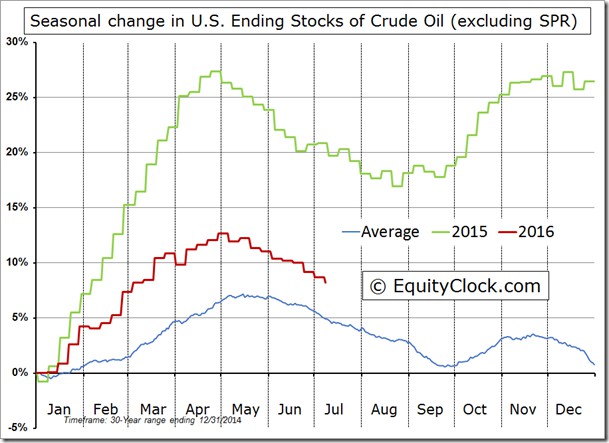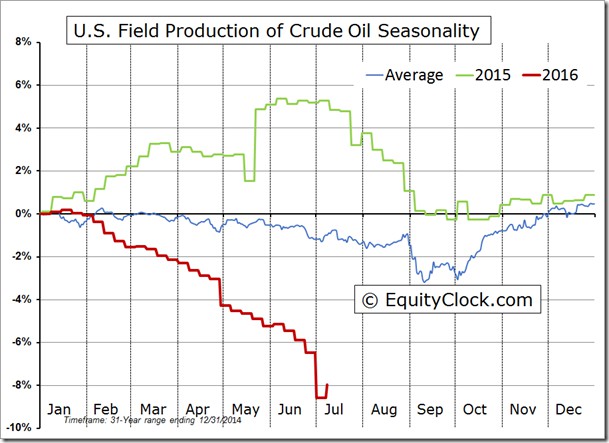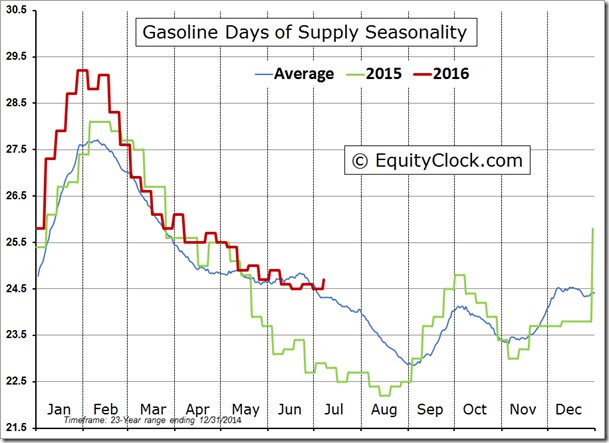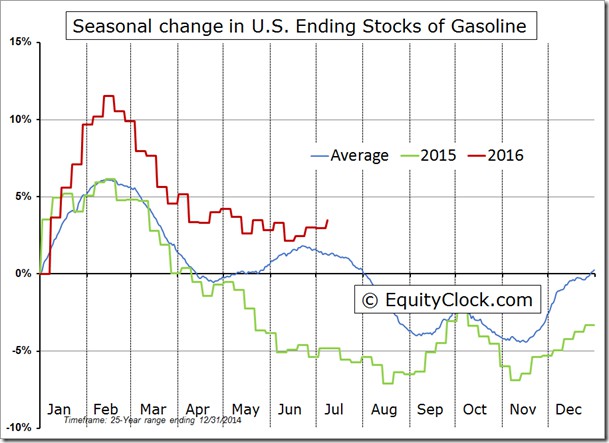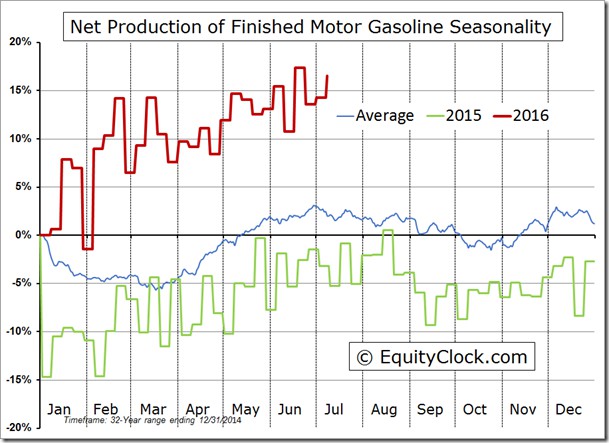 Despite the drop in oil inventories, which according to some analysts was less than expected, the price of the commodity fell over 3%, testing support around $44.  Momentum indicators for West Texas Intermediate Crude have been trending lower since May with no signs of bottoming as of yet.  A break of $44 could see a move back to a significant pivot point and psychological support around $40.  The key hurdle on the upside remains $50, a level that if broken could see a sharp jump higher.  Buying opportunities would be expected to emerge after this retracement towards levels of support.  Seasonally, the price of oil tends to peak in September, on average.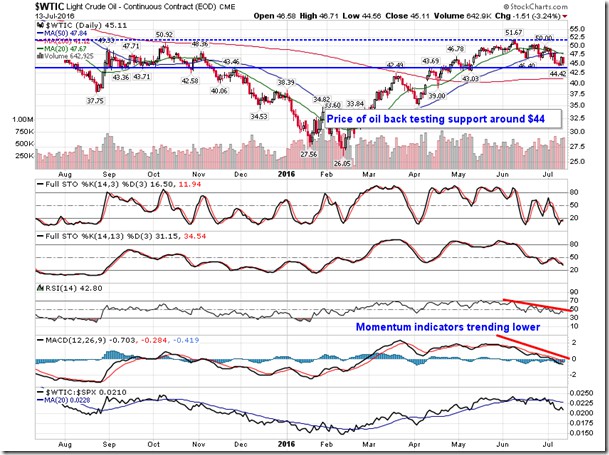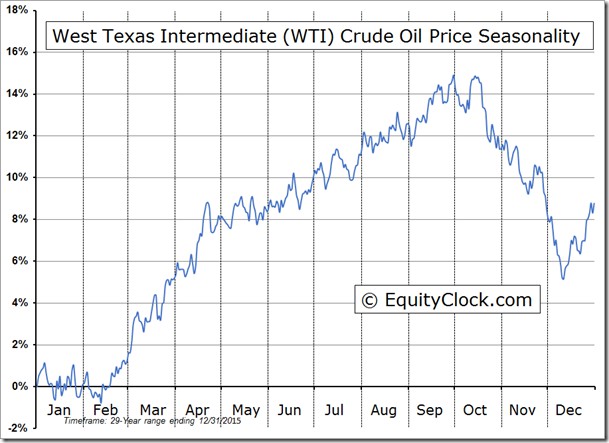 And finally for today, shares of railroad operator CSX spiked on Wednesday following an early release of their earnings report for the second quarter.  The company reported better than expected earnings and revenue, sending shares higher by over 4%.  The stock broke above resistance around $27, now making a run towards the next level of resistance at $29.  Zooming out, an inverse head-and-shoulders pattern is apparent on the chart, calculating upside potential towards $34.  Seasonally, July tends to be a strong month for the rails, gaining anywhere from 60% to 80% of the time, depending on the stock.  Unfortunately, beyond this start of quarter uptick, the stocks in this industry tend to top out by the beginning of August, trading lower through to October before the next seasonal up-leg begins.  Support for CSX has become well defined around $25.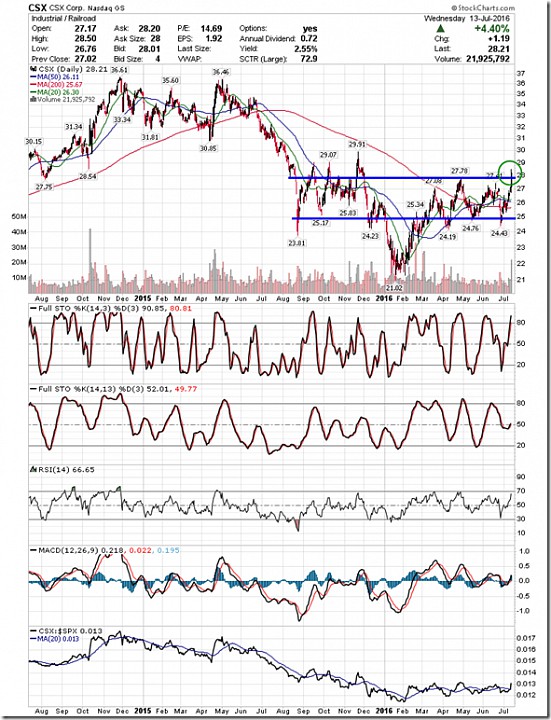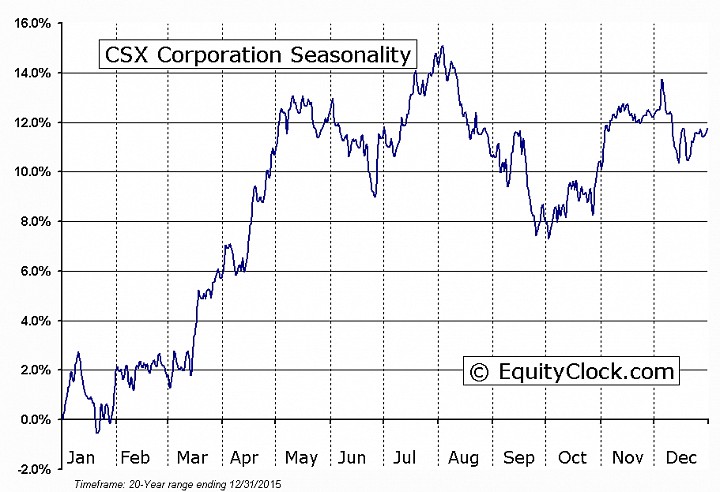 Sentiment on Wednesday, as gauged by the put-call ratio, ended bullish at 0.89.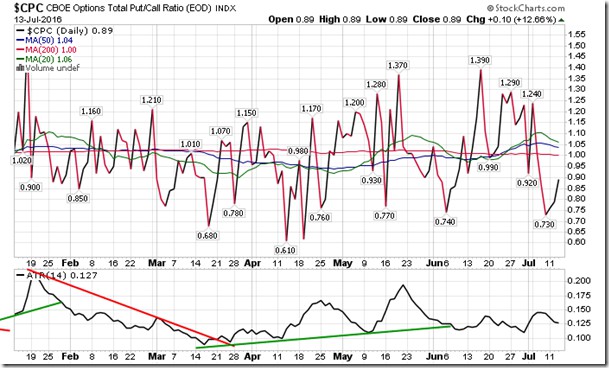 Seasonal charts of companies reporting earnings today:
S&P 500 Index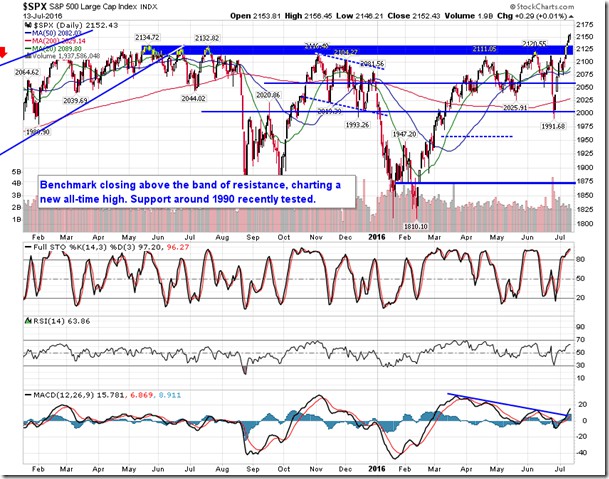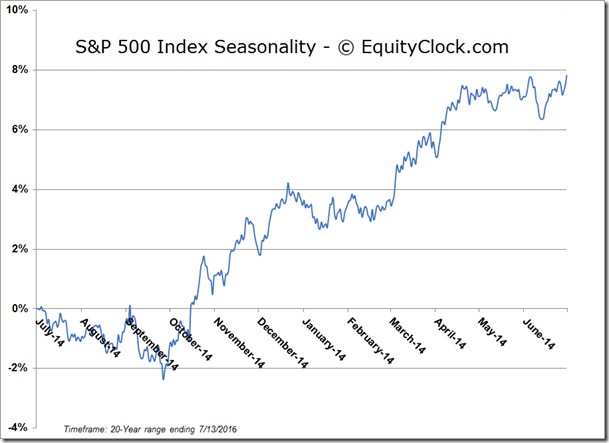 TSE Composite