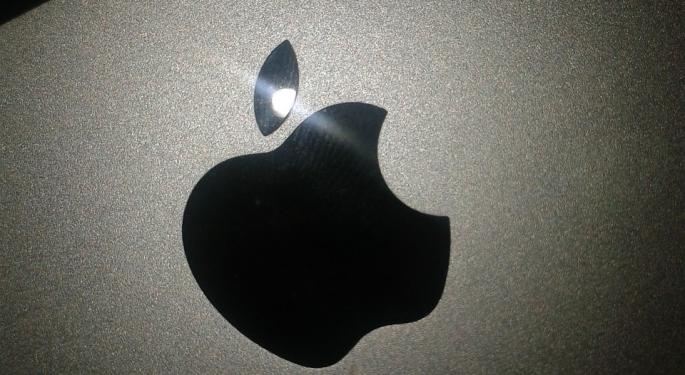 Reviewing Apple Inc. AAPL 3.79%'s September quarter results, Barclays commented, "iPhone goodness cometh." The firm noted the company's loyal customer base and a record number of Android conversions benefited its iPhone results and implied guidance.
Beats On All 3Q Metrics
Analyst Mark Moskowitz noted that the company reported fiscal fourth-quarter revenues of $46.9 billion and earnings per share of $1.67. This was ahead of the firm's estimates. IPhone unit sales of 45.5 million also exceeded its 43 million estimate, marking a 5.3 percent year-over-year drop. The analyst noted that the mix helped average selling prices.
Guidance Suggests Upside For iPhone Revenues
Turning toward the December quarter guidance, Barclays said the $77 billion revenue guidance would mean year-over-year growth in iPhone revenues, as Android conversions and an extra week in the quarter helps. Accordingly, the firm estimates 500–700 basis points growth. The firm also believes the Samsung fall-out could be bigger than expected.
Momentum Investors To Desert But Long-Term Investors Seen Building Positions
Barclays recommended investors to wait for the dust of the third quarter to settle down. Momentum-focused traders may desert the stock, upset that the December quarter guidance may not be good enough, the firm noted. However, the firm believes long-term investors may build bigger positions after that even if the Samsung-related benefit in Apple's numbers fades in the first half of 2017, as the next mega cycle with iPhone 8 is just around the corner, which it explains as the second half of 2017.
The firm raised its 2017 earnings per share estimate for the company. As such, Barclays maintains its Overweight rating on the shares of Apple but raised its price target to $119 from $117.
In pre-market trading, shares of Apple were down 2.93 percent at $114.77.
Date
Firm
Action
From
To
Oct 2016
Goldman Sachs
Maintains
Buy
Oct 2016
Credit Suisse
Maintains
Outperform
Oct 2016
PiperJaffray
Maintains
Overweight
© 2016 Benzinga.com. Benzinga does not provide investment advice. All rights reserved.