Whisper numbers indicate another earnings beat on cards for Valeant Pharmaceuticals (NYSE:VRX) Intl Inc.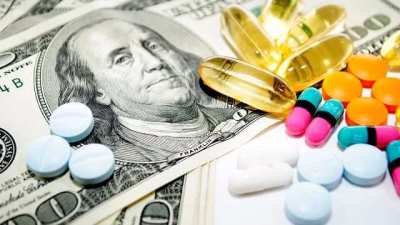 Canada based specialty pharma company, Valeant Pharmaceuticals Intl Inc (NYSE:VRX) is scheduled to report its second quarter FY 17 earnings tomorrow. Last quarter the company had surprised analysts as well as investors by not only delivering an earnings beat but more importantly it has also upped EBITDA guidance for the year. It had raised its full year 2017 non-GAAP adjusted EBITDA guidance to $3.60 - 3.75 billion from $3.55 - 3.70 billion. The company had also delivered a rare GAAP profit in the previous quarter, first one after September 2015. All these factors led to a massive rally in Valeant stock and helped it recover from the lows the stock had hit after Bill Ackman's exit. Bill Ackman had to book a loss of $4 billion on his Valeant investment.
This time around, analysts expect the company to report an adjusted EPS of $0.97 on revenues of $2.24 billion. While many are expecting the company to deliver an earnings beat, the so-called Whisper number is $1.01, the company is unlikely to report a GAAP profit in this quarter. Valeant was able to deliver a GAAP profit last quarter due to a massive one-time tax benefit of $908 million, which is unlikely to happen this quarter. Valeant stock got a boost this quarter after the appointment of John Paulson, who is currently the largest shareholder in the company, on the board of the directors. Paulson's experience and expertise in the investment industry will assist Valeant with its strategic decisions including asset sales...
More